Hot on the heels of my blog posting of a video on nanny-state madness, the state-owned CBC Newsworld runs a huge long story (it's news!) fanning the flames of more nanny-statism, this time suggesting this….
It is also being suggested in the cowboy community that cowboys start kissing each other on both cheeks after each bull ride.
Tonight on the Fifth Estate.
CBC. Because we are pansies and want all of you to be pansies too.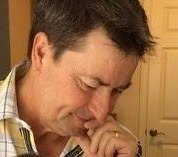 Latest posts by Joel Johannesen
(see all)