Few examples of hate can beat my documentation of yesterday's vile HATE-fest, which occurred at the CBC of course (where else?), in which one CBC fan (appropriately named "Communist4Ever") wrote this comment regarding the death of one of our soldiers fighting in Afghanistan, which his parents and family and friends and military mates must all have read, since it was one of many dozens of very similar comments by CBC fans under the official CBC article about his death:
—CBC reader comment pre-approved by the CBC
But today it's another story on the Pope's visit to Australia. And once again the state-owned, taxpayer-funded CBC's readers/commenters —almost uniformly, which I find important — appear to me to be some of the most unread, uninformed, most hateful, militantly atheist, intolerant people I've ever come across, anywhere. The thread today is full of anti-Christian hate and putrid rhetoric once again, most of them slagging the Pope and all Christians as, for example "the worship of Lord Ram and His Army of Monkeys". Christians are all nuts, possibly NAZIS, Christianity is a cult, we're all so stupid it's amazing we can even live. Call the Pope "Ben" just to show your utter irreverence and HATE.
But don't worry, nobody slagged a Muslim. Or a gay fella. Or abortion, or gay 'marriage'. Or women. Or a black person. So it's all cool.
I've documented many CBC reader comments in several different CBC articles and I've categorized them for easy reference in my PTBC category of CBC Reader Comments.
The CBC pre-approves all comments and allows all of this to take place "in the national interest" and in order to "promote Canadian unity" and to "advance our nation", in this state-owned, state-run, taxpayer-funded web site, which they apparently pretend is just like any other private forum on earth, run by some private folks for their own personal interests or to advance their own personal world view and politics. Like the Order of Canada, or something.
The CBC web site is among the most vile, divisive, hate-filled, indecent, and disgraceful web sites I've ever encountered. It's completely out of control.
But don't get up.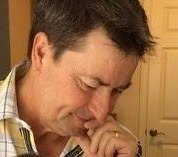 Latest posts by Joel Johannesen
(see all)