As I started writing this blog entry, the state-owned CBC was reporting that voting in New Brunswick had "begun". As I was writing, they changed their headline to read that the Progressive Conservatives were ahead in early counting.
When I began, CTV was already reporting on their web site that they'd projected the "Conservatives" (not the Progressive Conservatives —why not call them the "Progressives"?) the winner.
And meanwhile, at that exact same time, the New Brunswick Progressive Conservative party had already posted their victory speech on their web site.
CBC
PCs jump to early lead in N.B. election
Last Updated: Monday, September 27, 2010 | 7:52 PM ET
CBC

The Progressive Conservatives have jumped to an early lead in the New Brunswick election…
CTV
CTV projects Conservatives win N.B. election
Date: Mon. Sep. 27 2010 7:46 PM ET
CTV.ca News Staff

CTV is projecting Conservative Leader David Alward will become premier of New Brunswick, as early results show his party taking a sizable lead over the Liberals.
NB PC website
Dear fellow New Brunswickers,

First of all, I want to thank you for choosing the Progressive Conservative Party as your next government, and on a more personal note, a special thanks to the people in my riding of Woodstock for returning me as their MLA.

I am humbled at finding myself the Premier-elect. I know the work ahead of our government is daunting, but I am confident we are up to the job, especially with the strong team of Tories that New Brunswickers have elected.
For the record, the Liberals' campaign slogan was "The future matters." Genius.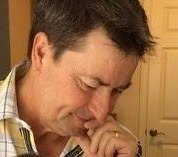 Latest posts by Joel Johannesen
(see all)