At roughly 12:45 PM PDT today I heard on the liberals' state-run CBC's Newsworld, channel 390 on my StarChoice satellite TV dial (Fox News Channel is channel 503) an information from the state:
We Canadians are instructed by the state-employed news anchor Andrew Nichols, who told us while reading the latest top headlines, that a cabinet meeting today in Quebec is nothing but an election ploy by Harper and the Conservative Party to grab votes in Quebec. Apparently it's a fact.
Here's his exact words:
…And federal cabinet ministers took a break from Ottawa and headed to Quebec City for a meeting. The visit is seen as part of the Harper government's efforts to shore up support among Quebec voters.
Oh "it is seen" that way, huh, Nichols? By whom, exactly? Liberals suffering from Harper Derangement Syndrome? That's what I thought. Run along now, goofball.
The CBC thinks Canadians are utterly stupid.
Vote liberal.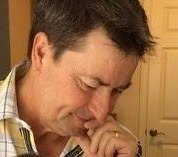 Latest posts by Joel Johannesen
(see all)