UPDATED at 10:15 AM PST
After a tumultuous day of Liberal Scott Brison recklessly shooting trumped-up accusations in the direction of the National Citizens Coalition and Stephen Harper as a former President, Brison has now formally apologized to NCC Vice-President Gerry Nicholls, as Nicholls had demanded.
See yesterday's blog entry about this for details.
Here's the entry from Gerry Nicholls blog:
Liberal MP Scott Brison has officially apologized for the malicious and false statements he made about the National Citizens Coalition.

See below a letter he emailed me late Friday after I demanded an apology and retraction:

Dear Mr. Nicholls:

Thank you for your letter dated today concerning my statement regarding the NCC.

I wish to acknowledge that my statement was factually incorrect in two ways:

* I was in error to say that the NCC was charged six times with violations of the Elections Act.

* It was premature to say that there was a contravention of the Lobbyist Registration Act. In order to resolve and clarify the nature of these activities, I have asked the Registrar of Lobbyists to investigate. I was provided with incorrect information, but I accept responsibility for my statements. I regret my errors, and I withdraw those statements categorically. Please accept my apology.

Sincerely, Scott Brison
**UPDATE**
Mr. Nicholls thanks us for our help and informed me that he's not completely satisfied with Brison's apology … he wanted a public retraction. He wrote, "As you say, his false comments got a lot of play, his apology should get equal time." I couldn't agree more.
Incidentally, I note that at the Liberal Party's web site, they indicate that "Moreover, the Conservative Leader has resolutely refused to reveal the names of all but 0.56% of the donors to his 2002 leadership campaign." But here's a PDF file at the Conservative Party web site that lists over 38 pages of donors to Stephen Harper's leadership campaign. 1829 donors are listed, which includes all those who contributed more than $200. The total amount raised by that group was $1,356,989.
But perhaps the most delightfully funny (and yet sad) statement I've read all week was found in that same Liberal Party web site document. It's this quote:
Mr. Harper continues to grandstand about accountability yet he clearly does not practice what he preaches. Accountable government stems from accountable leaders. Canadians deserve nothing less.
Oh my.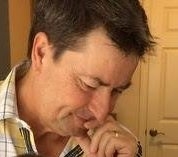 Latest posts by Joel Johannesen
(see all)