President-elect Barack Obama could be the nation's first green president—whether he likes it or not. The Greens' early investment in Obama's political soul has matured, and they're already angling for—and even demanding—payback.
Though the financial crunch should place economy-harming global warming legislation on the back burner, the Natural Resources Defense Council is pushing for it within the first 100 days of the new Congress, supposedly as a means of easing the credit crisis and financing renewable energy projects, according to a report in the November 3 issue of Carbon Control News.
Under the NRDC proposal, credits covering as many as six billion tons of carbon dioxide emissions would be issued in the program's first year. The credits would be guaranteed a minimum value of $15 per ton by Obama's Treasury Department, magically converting all that hot air into a $90 billion asset. The guarantee would allow the credits to be used as collateral for loans to green energy projects.
Pennsylvania Gov. Ed Rendell, a key Obama supporter and rumored Secretary of Energy candidate, lobbied on behalf of the green energy industry the morning after the election. Responding to a question from a CNBC interviewer about the merits of "undivided government," Rendell said, "[Undivided government] is going to allow us to act quickly. We need… to send a message to the renewable energy economy, to the [20 to 25] companies in Pennsylvania and… in New Jersey who are hanging in the balance and, if that tax credit is not renewed or made permanent, they're done in the next three to four months. This government is going to be able to move in the first weeks of the new Congress."
Then there's wannabe green-energy billionaire and Obama supporter Al Gore. Not only did Gore's climate campaign group place full-page ads in national newspapers on Nov. 5 asking "NOW WHAT?," in a same-day Wall Street Journal op-ed, Gore argued for carbon-free electricity within 10 years and electrification of the automobile fleet. Both are areas in which Gore has significant financial interests through his UK-based investment firm, Generation Investment Management, and his U.S.-based venture capital firm, Kleiner Perkins.
The Greens are more to Obama than just one of many constituencies. He credits the early endorsement of his candidacy by the Sierra Club and League of Conservation Voters (LCV) in February 2004 for his rise from the Illinois State Senate to the U.S. Senate. "I had no money, had no organization, it was unlikely that the Democrats would nominate a skinny guy from the Southside with a funny name like Barack Obama," he told the National Journal's CongressDaily publication.
Momentum began to shift his way "when we got the support of the League of Conservation Voters," he said. "Not only did they provide us financial support, not only was [LCV head] Deb Callahan's gorgeous face on television saying I was a pretty good guy—and that sold some tickets right there—more importantly the League, along with the Sierra Club and other environmental organizations, signaled to those who are considered swing voters in the state of Illinois, Republicans and independents who may sometimes veer toward that side of the aisle." Obama was the first non-incumbent member of Congress to be included on the LCV's list of "environmental champions."
The LCV said it made an early decision to invest heavily in Obama's race, "largely because of his support for environmental issues during his tenure in the state Senate."
"Early on, we recognized Barack's leadership on these issues, and made a substantial investment in helping him win the Democratic primary," Callahan said. Not surprisingly both the LCV and Sierra Club endorsed Obama in 2008. The Obama web site emphasized that "The League of Conservation Voters has given Barack Obama the highest lifetime rating of anyone currently running for president."
When a reporter asked Sierra Club head Carl Pope whether expectations for Obama have been set too high, Pope responded: "We are not electing the archbishop of Canterbury or a saint. We're electing an American politician. Is he susceptible to pressure? He damn well should be.…We're not going to go away when he's elected. We and other forces that are supporting him are going to stay organized. And as he told the environmental community when he met with us, we're going to have to keep his feet to the fire."
It's little wonder, then, that the Sierra Club program director for global warming told the media after this week's election that a federal renewable energy mandate—that is, compulsory use of expensive and unreliable, but Green-supported, wind and solar power—"is almost a certainty."
Obama has selected (or perhaps had thrust upon him) former Gore staffer and Clinton administration EPA head Carol Browner to advise on the environmental aspects of the transition. Browner was perhaps the most ruthlessly green EPA administrator ever. In 1997, she issued the most expensive EPA air pollution regulations ever—even over the objections of Gore. Now that's green.
Finally, Rep. Henry Waxman (D-Hollywood) is moving to oust closet global warming skeptic Rep. John Dingell (D-General Motors) from the chairmanship of the powerful House Energy and Commerce Committee, so that Waxman can play a lead role in climate and other green legislation.
Exit polling indicates that Obama triumphed over John McCain because of the economic crisis. Though he wasn't elected to be the first green president, the Greens are set to call in their chits and, if necessary, to force that mantle on him.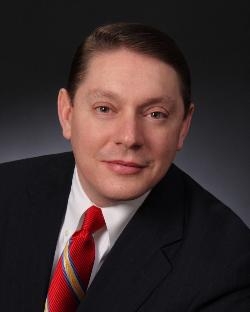 Latest posts by Steven Milloy
(see all)