It's a good thing Al Gore didn't have to raise his right hand and take an oath to tell the truth before he testified on April 24 to the House Energy and Environment Subcommittee about the Waxman-Markey climate bill.
GreenHellBlog.com first reported that Al Gore lied to the subcommittee about his personal finances during questioning by Tennessee Rep. Marsha Blackburn. It turns out that Gore also lied to Louisiana Rep. Steve Scalise, who had asked Gore about his connections with the Wall Street firm of Goldman Sachs.
While the connection between Gore and Goldman Sachs that Scalise probably was referring to involves David Blood, the former CEO of Goldman Sachs Asset Management who is the co-founder with Gore of the U.K.-based investment firm of Generation Investment Management, the April 27 issue of Fortune unearths a more appalling connection between Gore and Goldman Sachs.
In mid-2008 — six months after Gore joined the venture capital firm of Kleiner Perkins as a partner — Kleiner Perkins joined Goldman Sachs in financing a company called Terralliance — an oil exploration firm!
As Fortune reports:
Kleiner's dirtying its hands in the oil patch was something of a head-scratcher. Back then the firm had recently hired Al Gore as a partner. But money is money, oil was trading for $140 a barrel, and Terralliance was said to have developed software that reduced the risk of drilling dry holes. It looked as if Terralliance could be a moneymaker for Kleiner, which had sunk a total of $65 million into the venture, an extraordinary sum for a VC firm — possibly its biggest single investment ever.
But less than one year later, Terralliance has faired poorly, burning through hundreds of millions of dollars, according to Fortune.
The salient facts, here, are not that one of Kleiner Perkins largest investments went south, but the following:
– Kleiner Perkins and Goldman Sachs had both invested in Terralliance.
– Given that Terralliance was venture capital-funded by Kleiner Perkins, Goldman Sachs and a few others, Kleiner Perkins and Goldman undoubtedly knew that they were essentially financial partners in Terralliance's success.
– Al Gore joined Kleiner Perkins as a partner well before the firm entered into the Terralliance deal.
– As a Kleiner Perkins partner, Al Gore must have known, if not approved of the Terralliance deal, and that it involved Goldman Sachs. At the very least, under partnership law, such knowledge is legally imputed to him as a partner.
– Kleiner Perkins' investment in Terralliance was not trivial, but perhaps its largest ever in any enterprise. Gore must have known about it.
Getting back to the April 24 House Energy And Environment Subcommittee hearing, when Rep. Scalise said to Gore,
"… and I know you've got interests with Goldman Sachs…"
To which, Gore made facial gestures that implied he had never even heard of Goldman Sachs. Gore then replied,
"No."
Rep. Scalise continued,
"… well, that's been reported. If — is that not accurate?"
Gore replied,
"No. I wish I did, but I don't."
There you have it. Al Gore flatly denying that he had interests with Goldman Sachs — when, clearly, he did.
The irony is that during Gore's exchange with Rep. Scalise, he accused the fossil fuel industry of lying to Scalise and the American people for 14 years about the science of global warming. As it turns out, the part of the fossil fuel industry that lied to Rep. Scalise and the American people was none other than Terralliance-investor Al Gore himself.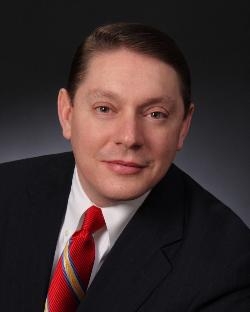 Latest posts by Steven Milloy
(see all)