There might be a million photos of Donald Trump. But when you as an employee of a news agency take the time to find and then settle on the photo below to attach to your latest sneering tweet about Donald Trump; for you as a "professional" to abandon any semblance of journalistic neutrality and choose instead to demonstrate your hate in as public a way as humanly possible… you could only have a job at the liberal-left's state-owned CBC.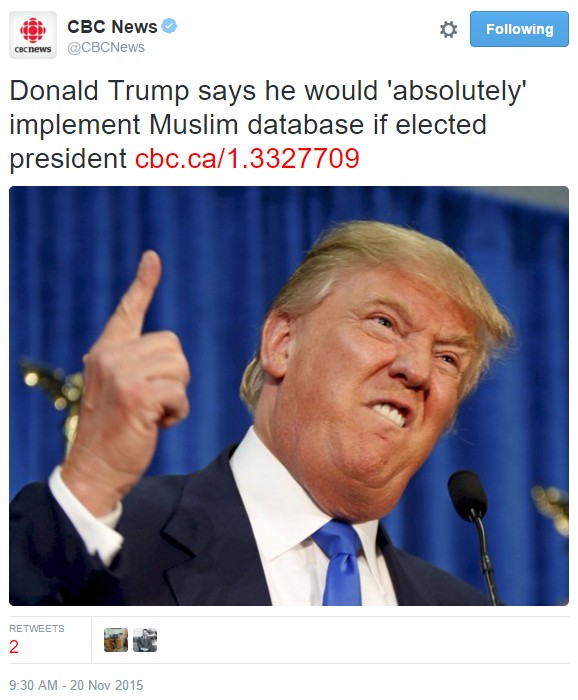 Apparently job security is not an issue for the clearly anti-Trump (etc) employees of the state-owned CBC. Any remaining pretense of neutrality is now apparently completely out the window thanks to their Liberal Party victory. It seems demonstrating their anti-conservative, pro-liberal bias is now more an editorial policy, if anything.
That journalistic malfeasance is from the news agency that avoids the use of the term "Islamic terrorist" because it might be seen as "taking sides," and says "holidays" instead of "Christmas" to avoid "offending someone."
Let's compare that to how they carefully chose an ever so neutral picture of their true love, also from today. It has almost exactly the same editorial tone as the Trump one above: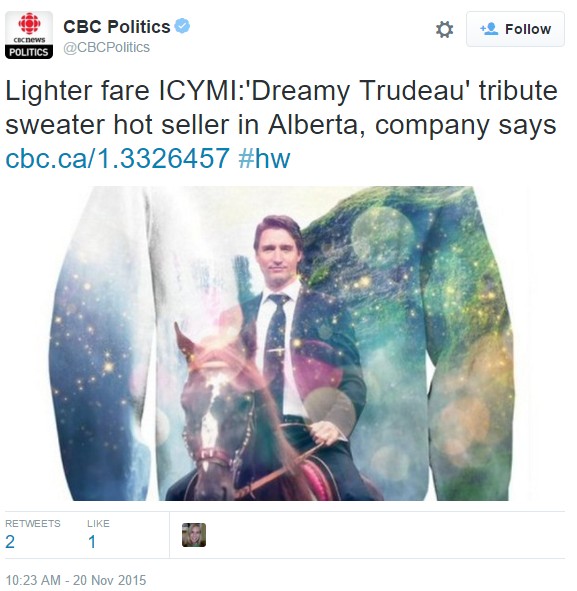 I must be dreaming.  I have no words.