There is a lot of state-owned CBC sentiment among some centrists and even right-leaners  along these lines, which is wrong, methinks (all due respect):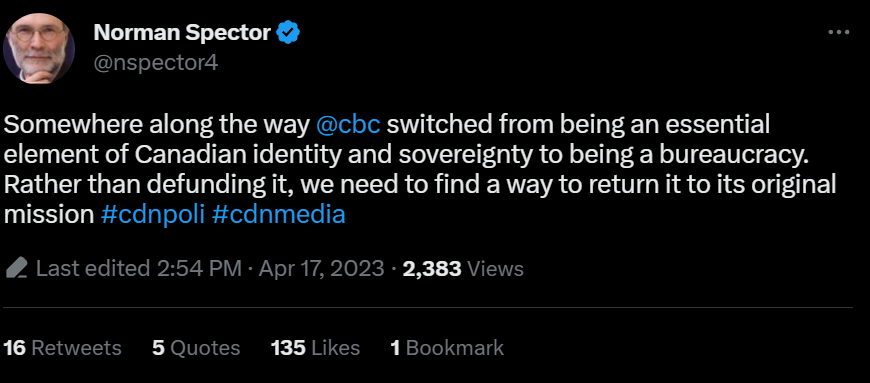 I do believe this prescription for our armed forces, RCMP, and other such institutions that have succumbed to the woke mind virus/cult and are at risk (and putting us at risk) because of their focus on trendy virtue-signaling, top-down social engineering, and left-wing political nonsense including the woke quagmire. They do indeed need to drop this crap and return to their original missions. It's urgent they do.
But a state-owned media (or a state-owned any business) literally causes a situation where the state is competing against its own citizens, and it should never have been allowed to. What kind of state competes against its own citizens? It's a horrible policy on principle.
I'm against the state being involved in any business, really, and certainly one in a competitive field where there are profits to be made by citizens, and whose profits — or even existence — are being stymied by their own government which is competing against them.
But leave aside the state-owned business problem for a second: I've also never believed the government of any country, but especially a free county, should try to impose or construct or craft or hope to control the very culture of the country. The people need to do that organically — absolutely on their own, naturally. When the state tries to do it for (or I would say do it to) its citizens, it automatically reeks of authoritarianism, totalitarianism, and, to bring the notion of a state owning a business back into it, a socialist state of affairs. We can all agree that was not the foundation purpose of our country.
It should be forbidden constitutionally.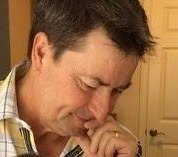 Latest posts by Joel Johannesen
(see all)