Globe and Mail is reporting this $9 billion news this morning. For its part, the CBC is still trying to figure out what "social justice", "artist", or "women's" need could instead be met with the $9 billion.
The F-35 is a super advanced, vertical take-off and landing-capable aircraft with multiple roles. It would replace our current aging, close to rusting out, F-18s (as seen in PTBC's [now former] website header, which is also aging and rusting out due to lack of funding).
You Super Acorn Man fans might be interested in knowing this fighter jet might be capable of kicking some extremist Islamofascist, jihadist terrorist ass!  No?  Oh.  Huh.
Here's a good video on the F-35.  Watch it in action!
The F-35 is of course made in America.  This will disappoint progressives in Layton's socialist you've got to be kidding party, the like-minded socialists of The Nation Of Quebec and their Bloc-head Gilles Duceppe, and of course Ignatieff's progressive Liberals, who might form a coalition and push for a purchase from Russia or China instead.
EDIT: Updated with new video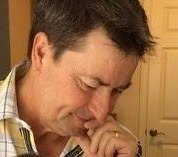 Latest posts by Joel Johannesen
(see all)