HOW IS THIS CAPITALIST?
And how's that government "stimulus" working out for you now that the big meddling government has spent BILLIONS of your tax dollars on those industry-boosting "shovel-ready projects" (—wink!) and in the process, sunk Canada even deeper into deficit and increased our already massive half-trillion-dollar debt (not including provincial government and government "corporations")?
The Canadian Press

Date: Friday Mar. 12, 2010 7:45 AM ET

OTTAWA — Canada's recovering economy continued to churn out new jobs last month, adding 60,000 full-time positions — mostly in the public sector…

The agency said 46,000 of the jobs created in February came in the government, public service sector …
Progressives and their big governments only "stimulate" government growth, in place of free-market business and industry growth. This doesn't help the economy, it makes it dreadfully worse. It's now worse.
But yes, this is what happens when progressives are in power instead of conservatives, and the benevolent government mandarins in their central planning divisions make "investment" decisions in social engineering and economic engineering, using your cash instead of their own, thereby building an even even bigger and even more expensive and more controlling government which more Canadians will become reliant upon, and which will require even more taxation. It's progressive!
And it's what like-minded progressive reporters who are already working for the government at its 100% state-owned, socialism-reliant media behemoth — the CBC — report as being a positive:
Mike Hornbrook of the CBC reported on this, this morning, saying "it's indicative of the fact that the economy is on the mend."
No, Mr. Hornbrook. It's indicative of the fact that Canada is becoming a more and more totally government-dominated and controlled, or socialist country, and more and more of us are becoming totally reliant upon and controlled by the state — the government — for our very living. Which is practically the definition of PROGRESSIVE. That's what it's indicative of.
Only far-left progressives striking a pose as a normal business-y reporters dressed in business suits while working for the government in a 100% state-owned, socialism-reliant news media — the CBC state media division of the government — could report on this news with news-y gems like that.
The happy-faced progressive blathering went on, on the 100% state-owned media, from the reporter hideously reporting on it like a proper business man on business-like "bottom lines":
"Bottom line today's numbers suggest Canada's job market is on the mend, things are improving … the pace of the recovery is continuing…" he went on, without using the word "comrade" even once.
Just vote socialist or communist to quicken "the pace of the recovery" and get things more "mended" and "improved".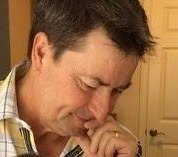 Latest posts by Joel Johannesen
(see all)