Has public health replaced patriotism as the new "last refuge of scoundrels"?
T. Boone Pickens' self-enrichment plan to switch America into natural gas-powered cars and wind power was initially advertised as a means to wean America off foreign oil. When the plan was announced last July, oil had spiked to $147 per barrel, and Pickens' TV ads blamed our oil "addiction" for a $700 billion annual "wealth transfer" to foreigners.
But what a difference five months makes.
Oil prices have since plummeted to below $50 per barrel, vaporizing any price advantage of natural gas over conventional gasoline. Frozen credit markets have blocked Pickens from the private financing needed to build wind farms. His own financial resources have suffered as many investors pulled out of Pickens' hedge fund, BP Capital, after losses of as much as 60 percent.
But Pickens seems to have a "Plan B": he's re-casting wind power as a public health crusade, apparently hoping to obtain taxpayer financing from the Obama administration.
Toward that goal, the American Lung Association (ALA) endorsed the Pickens Plan this week. Chairman Steve Nolan claimed that "millions of Americans are consistently exposed to pollution levels that are scientifically proven to be harmful. [The ALA] applauds Mr. Pickens' goal … because cleaner energy will make our air healthier to breathe."
The ALA media release said that "Cars, trucks, heavy equipment, factories, power plants and other sources burn coal and oil and bombard the air with smog, soot, carcinogens, toxic chemicals and metals. Breathing dirty air causes hospitalizations, asthma attacks, heart attacks and lung cancer, as well as shortening the lives of tens of thousands of people in this country every year…."
Added Pickens: "The ALA tells me that well over 125 million people live in areas with unhealthy levels of air pollution."
Also chiming in was New York City Mayor Michael Bloomberg who, invoking the specter of childhood asthma, said, "Stopping the pollution that chokes out children's lungs… will ensure a… healthier future for New York City."
While a thorough debunking of the myth that current U.S. air quality levels are associated with health problems is beyond the scope of this column, we can examine Bloomberg's indictment of New York's air quality as a cause of asthma.
The city's air quality has been cast as a health threat since at least the Great Depression. A 1931 report by the NYC health commissioner hypothesized that air pollution "played a large role in the production of asthma." But this assertion was never proven true.
An October 1962 study in the Journal of the American Medical Association examined hospitalizations for asthma during a November 1953 spike in NYC air pollution. No increase in hospital visits was identified. After a November 1966 "air pollution emergency," the New York Times editorialized that the city had "good fortune in escaping serious harm to the health of its residents."
Amid a July 1970 spike in air pollution, the New York Times reported that, "There is no evidence yet to show that this week's foul air in New York City has led to increased deaths or sickness, according to the city Health Department." The Times also noted that, "while suspicions [that air pollution aggravates emphysema, bronchitis and arteriosclerosis] continue, there still is no direct scientific evidence that air pollution can initiate disease of the lungs or other organs in an otherwise healthy person."
The Times' report was published six weeks after the federal Clean Air Act of 1970 was enacted—since which time U.S. air pollution levels have dropped dramatically, according to the Environmental Protection Agency. Yet the ALA, Pickens and Bloomberg apparently would have us believe that current air quality is "choking children." This claim is not supported by Bloomberg's own Department of Health and Hygiene, which acknowledges that it doesn't know what causes or triggers asthma.
While the ALA is correct that many people live in areas that, for one reason or another, don't meet strict federal air quality standards 24 hours per day, 365 days per year, it's important to remember that these standards are designed as attainable regulatory goals, not scientifically based health standards. There is no evidence that typical violations of air quality standards endanger the public health whatsoever.
The ALA's interest in air pollution may, of course, be more related to its own financial health than the public health. When the ALA began in 1904, tuberculosis was its concern. Later, smoking became its focus. But the ALA's success on those fronts has left a mission void which, as this column reported in 2001, is being partly filled with environmental activism for which it has received financial support from the U.S. Environmental Protection Agency.
So far, Pickens has not made a donation to the ALA and was not asked to do so, an organization spokesman told me. My call to Pickens' media person was not returned.
Pickens said in a Wall Street Journal op-ed last July that his plan could be implemented through private—as opposed to taxpayer—investment. But in a Reuters interview this week, he said, "'Where's the money?' is the question. I don't know how we'll do it. I'm anxious to see what Obama comes up with. There's no money to finance a wind project now."
Pickens-the-billionaire apparently hopes to pick the taxpayer's wallet through Obama's promised public works stimulus package, which includes both green and infrastructure jobs. Pickens' scheme would cover both bases, and he's probably figuring that further coloring it as a public health measure can only help.
But air quality is not and never has been the public health culprit that some would like to make it out to be. That Pickens feels he needs to position his plan as a public health measure only further underscores its bankruptcy as public policy.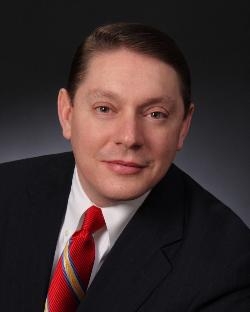 Latest posts by Steven Milloy
(see all)