I found another good link for the three dozen of you who still don't have Fox News Channel and may be forced to only watch liberalvision like CBC or CTV or CNN, and are thus woefully under-informed or misinformed about, well, nearly everything. This must be very embarrassing for you. The rest of us already know Fox News is far the best channel available in Canada.
http://www.watchglennbeck.com/
Make sure you watch the special show from January 22. It's not his usual show. It's his first documentary-style feature. And next time one of your pals (or left-wing Vancouver city councilors**) wears one of those asinine Che Guevara — the communist murderer — t-shirts that so many idiot leftists (or simple ignorants) wear, you'll likely find new pals.
Which reminds me of my last trip that I'll ever make to a well-known Flag Shop owned by a well-known Liberal Party supporter, when I went to get a new Canadian flag. Therein, they had all sorts of flags displayed which they'd made…. including one of Che Guevara. I don't know why they made that flag, but there it was, hanging right above the cash desk at The Flag Shop, along with other flags. Isn't that weird?
** The left-wing Vancouver city councillor was the idiot Tim Loius, who I wrote about here, back in 2005. (I don't mean to blithely name-call. It's simply important to inform you that Tim Louis is an actual political idiot). My blog entry wasn't about the fact that he wore his Che Guevara t-shirt to the election night victory party, but rather it was on the occasion of his grand and ever so noble demand that the city open a new government-owned and government-run not-for-profit brothel, "to help drug-addicted prostitutes".
He ran for city council under the banner of the "Committee of Progressive Electors". He is, I think, a communist. And by the way, just to continue connecting the dots here, that "Committee of Progressive Electors" party is the same banner under which Libby Davies, currently an MP under the you've got to be kidding party of Jack Layton, sat as a Vancouver city councillor, for many years. Her husband at that time —yes, husband, not wife —was, I'm pretty sure, a communist. He also sat on city council. Same with Svend Robinson, the convicted jewel thief formerly of the you've got to be kidding party, who got caught stealing a ring for his boyfriend worth roughly the same as a BMW. These are the same people who want you to plug your kids into a national government-run socialist daycare (and "early learning" — wink!) institution. And legalize prostitution. And pot smoking. They're "progressives".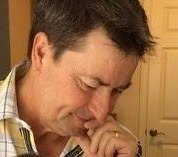 Latest posts by Joel Johannesen
(see all)