Dick Morris, former top Clinton adviser, today in his column "THE STATE OF THE UNION: A HOLLOW SPEECH":
"The very notion of a 'jobs package' that underpins Obama's newly announced program is oxymoronic. The president still seems not to have grasped the essential point that borrowing money to spend it to create jobs in fact costs jobs. Or that increasing the deficit decreases the opportunities for businesses and consumers to borrow and cuts the number of jobs."
Joel Johannesen, top conservative adviser (one of approximately fourteen in Canada): When watching circus clowns and magicians and politicians and other tricksters, always watch the OTHER hand. This so-called "jobs package" is nothing more than another grammatical sleight of hand, almost identical in quality to the left-wing's hysterical switch in terminology from "man-made global warming" to the less pathetic "climate change". Let's understand: "Jobs package" = "Stimulus Package Attempt Number Two" (Attempt Number One now finally being tacitly acknowledged as having been an utter failure of mammoth, TRILLION-dollar magnitude, and of untold lost opportunity).
UPDATE 2:20 PM
Glenn Beck is also watching the other hand, and mentioned this quote from a Democrat on today's show: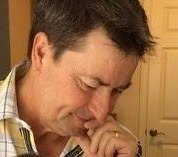 Latest posts by Joel Johannesen
(see all)