Being liberal is hard.
Pot café owners fume over Dutch tobacco ban

Only 'pure' joints will be allowed in nation's coffee shops

BY MARTIJN VAN DER STARRE
Bloomberg

AMSTERDAM — With a tobacco ban looming, marijuana will soon be the only leaf that can be smoked without restrictions in the nation's marijuana cafés.

Cannabis devotees aren't celebrating.

Local pot smokers, who usually cut their joints with tobacco, and owners of the so-called "coffee shops" where they are allowed to light up, will have to change their habits when the nation implements the indoor tobacco ban July 1.

Puffing a pure marijuana cigarette in public will still be permitted; smoking one with tobacco will earn coffee shop owners a $473 Cdn fine for the first offence and $3,772 for a fourth.

[…]

The Dutch ban, which prohibits tobacco smoking in all public places of employment to protect workers' health, is only for tobacco and makes no change to marijuana policy, said Saskia Hommes, spokeswoman for Dutch Health Minister Ab Klink. The government will have to see if the law is enforceable, she said. …
No web link available from the liberals' Vancouver Sun in Euroliberal-luvin' liberal-left Vancouver, where I read it, but here's the Bloomberg source, which has the bonus of including the line where it says that to enforce the new policy, the Dutch government has more than doubled its number of government food and consumer product inspectors to 200. Lookin' out for the health of Dutchees, liberal-style.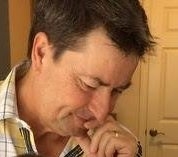 Latest posts by Joel Johannesen
(see all)