From the Fox News Channel, where they often go ahead and call them "homicide bombers" instead of "suicide bombers" in the interest of accuracy and honesty in reporting, and where they're actually on America's side, I caught this tiny bit of fun today on their scrolling news ticker:
Click play arrow in lower left – Windows media (one minute):
· Click here to launch this in an external WMV player
· Need a Firefox plugin for Windows Media Video?
· Windows Media for a Mac?
· The Windows Media Video page
Fox News—the number one cable news station in the U.S. (far surpassing CNN in viewership) and much of the world, is available in Canada now that it's been unbanned by the liberals state-censor, the CRTC. Call your satellite or cable provider. Liberals are against that. It's that good.
UPDATE:
In juxtaposition, state-run CBC just now (Tues Aug 14 at 9:30 AM) grants a huge, extended interview with a representative protester on the national "Newsworld" channel lasting many minutes, during which they essentially gifted the environut with leading puffball questions from "news" anchor Nancy Wilson, then allowing him—nay, encouraging him—to lecture us on the matter of embracing and fully adopting the far-left-wing environmentalist industry's agenda (today it's about closing airports), for seemingly endless minutes. No counter-argument presented. Wouldn't be part of liberal media's "fair and balanced" agenda.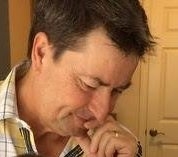 Latest posts by Joel Johannesen
(see all)