…and proves to be yet another far-left, obtuse, anti-Israel ignoramus.
We've all heard about the "fake lake".  But as long as we're so concerned about phonies, how about this veteran (waaaay too long) MP and deputy party leader of the you've got to be kidding party?  You haven't heard about this in the news?  Not at all?  Huh.  That's weird.  We pay her a lot more than $57,000.  And at least the cavity in the "fake lake" is filled with something.  I mean other than brain poo.
Even her own party — the you've got to be kidding party — is disowning Libby Davies' comments of idiocy and anti-Israel intolerance.
She sounds every bit like a typical far-left idiot blogger or one of those radical, militant, chronically couch-ridden left-wing protesters seen (nearly always tattooed and fully nipple-pierced) at every single anti-Israel or anti-anything-capitalist left-wing festival and riotous protest rally.  Trouble is, she's being paid by taxpayers, and she's a deputy party leader (even if it is just a pseudo, pretend party).
We know it's all true because you can't find the story at the socialism-reliant, state-run CBC.  Try a search yourself.  In fact it's actually hard to track down the story in the media at all.  "Fake lake"?  All over the news.
She starts out by intimating that Israel has been "occupying" the territory since 1948.
"[The occupation started in] '48. It's the longest occupation in the world…"
"You can't even get basic necessities in [to Gaza]…"  —a statement which, according to actual Israeli experts, such as Israeli Prime Ministers, is an utter lie.
Statements such as "Palestinians have to have their land back" indicate to me that she thinks the Jews should shove out.  Sort of like Helen Thomas —"dean" of the liberal-left media.
Mizz Davies also seemed to personally support (she was careful not to implicate her fellow you've got to be kidding party minions) an international boycott or campaign against Israel, including a Canadian and presumably international divestment, and national and international sanctions against Israel.  No, not Iran… Israel.  Even her own extreme left-wing party associates disagree with her.  Thomas Mulcair, that party's other deputy leader, said of her comments: "as far as I'm concerned, [that's] grossly unacceptable."
It's no wonder the leader of the you've got to be kidding party hasn't acted on this file at all whatsoever.  His own left-wing activism and associations with obtuse, radical, militant nescients is well documented.  Not by the CBC.  By folks like me.
I'm not sure whose side these people are on — the CBC, Jack Layton, Libby Davies, etc — I'm on Canada's.
Read about the Libby Davies story here:
NDP deputy leader faces backlash over Israel comments
Now updated:
PM, Liberals demand Davies resignation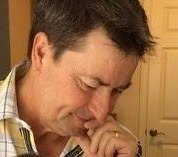 Latest posts by Joel Johannesen
(see all)