Good points raised at CBCWatch.ca yesterday regarding the hypocritical state-run CBC's take on the hypocritical Islamofascists and their phoney war against the Danes' cartoons (and Bush's obvious involvement in drawing them). (Those were my words. Can you tell? I've got more….)
The state-run CBC's Editor in Chief of CBC News, Tony Burman, should look in the mirror (if he can in fact face himself) and ask his own ludicrously, absurdly, laughably, hypocritical question: "Why should we insult and upset an important part of our audience for absolutely no public value?". He was serious.
I don't know if this will help in his phoney effort to answer his own phoney question, but here's my suggestion: Wax your balls, Mr. Burman, and then get back to us. Maybe you should bring a CBC film crew with you and put it on state-run TV and on the internet through your state-run People's Web Site. Do report back though. That's key. Post pictures. You know, because they won't offend anyone.
CBCWatch goes at it:
Memo to Burman: Taking CBC responsibility as part of the problem is the first step
Feb 9, 2006

In his weekly column, Tony Burman asks: "What if those cartoons had instead focused on Christianity? And on Jesus Christ or the Virgin Mary engaged in unspeakably offensive acts?"

Sadly, CBC News chief's introspection regarding offending Christians can only come after violent Muslim demonstrations. CBC has repeatedly demonstrated that it cares little for respecting the sacred things of Christians, but why the change of heart?

There has been a violent reaction by Muslim extremists and CBC's Tony Burman is not alone in wishing to avoid the real problem. Most western media outlets decisions' on the matter have been guided by fear of reprisal rather than bona fide ethical news judgement.

Can Burman name one violent demonstration by fanatical Christians in reaction to a media cartoon, art or film to justify his absurd parallel? Not likely.

In fact, Burman would be hard pressed to cite a demonstration in Europe or North America to a blasphemous depiction of Christian iconography in decades, despite overtly anti-Christian fare being a staple of popular Western entertainment. […]
Many examples cited.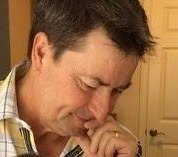 Latest posts by Joel Johannesen
(see all)