The gals at the fair and balanced state-owned CBC Newsworld are promoting the salacious, lascivious, "Sex and the City" movie. Over the CBC banner "SEX AND SOCIETY".
Therefore they had to engage an expert (again, for perhaps the 8,000th time) from the far-left Huffington Post (pure, nothing but, all about, yummy left-wing-promoting and rabidly anti-Bush, anti-conservative politics) web site.
It's news.
Naturally, the Huffington Post expert was introduced without a whisper of the fact that the Huffington Post web site is a far-left-wing politics web site. She was introduced as someone from the Huffington Post.
EXTRA:
Earlier, a guest expert on another topic was introduced by the CBC anchor with this warning to viewers: "Tasha Kheiriddin is our commentator—she teaches a course on conservative politics at McGill…"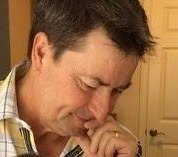 Latest posts by Joel Johannesen
(see all)