"That's the case you've got to put to the government."
That closing advise from the state-owned CBC Newsworld anchor, Dianne Buckner, this morning, after asking the taxpayer-funded boss of the left-wing-luvin' Toronto Film Festival Group, Piers Handling, a baited, fluffball, leading question about what I call the Conservative government's spot-on quest to cut government total waste, like the countless millions in so-called "cultural" grants to so-called "artists" for their so-called "art" and contribution to our "culture". Like, say, the former far-left anti-American CBC show host Avi Lewis (who sounds very much like a communist to me), who is now with Al Jazeera, and his $5,000 federally-funded trips to film festivals in Argentina. Or about what the CBC apparently calls "CULTURE CUTS" in their tendentious banner (as you can see above left).
Who knew the CBC Newsworld anchors were advocates and advisers for liberal and left-wing causes? Golly.
Meanwhile, here's an actual page from the latest annual report of the Toronto Film Festival Group:

Here's a background article from August 8 that made me laugh.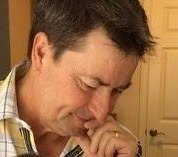 Latest posts by Joel Johannesen
(see all)