BC Election 2013 result: socialists of the NDP lose to less socialist BC Liberals
Last week before the BC election I wrote about a Chinese Communist Party-linked NDP candidate, which the NDP leader Adrian Dix embraced even after discovering that star candidate of his in the huge Richmond Centre riding had Chinese Communist Party links. I left my article hanging with, "we'll see what happens," with regard to how voters might view Chinese Communist Party-linked NDPer. After all, the socialist Dix party was ahead in all the polls generally.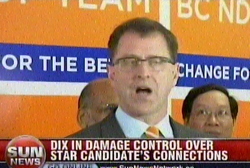 Well the flaccid Dix of the NDP must be very disappointed that both he and their Chinese Communist Party-linked candidate were rejected by most voters.
Thank God the voters elected a less socialist party generally, and in that riding, Teresa Wat, a BC Liberal Party candidate, instead of Frank Huang of the Dix party, in fact more than doubling the vote of Huang in Richmond Center.  Even excluding the votes for the BC Lib, more people combined also voted for the other non-NDP candidates of the Green Party, an independent candidate, and the Conservative Party, than they did the Chinese Communist Party-linked NDPer Hunag, under the Dix leadership.
In total, about 11,467 voted non-NDP, while only about 3531 voted NDP in Richmond Center.

Speaking of flaccid Dix: those polls were all wrong, again
As we saw in at least a couple recent elections: in Alberta, the 2012 US general elections, and in Quebec in 2011, the pollsters  —  and the media which commission many of the polls and live off of them  —  got it all wrong. But I had to laugh when I looked at the Globe & Mail paper's postmortem headline (it was for a video), pulling an Obama and blaming it on, well, not them or their polls: "What Christy Clark can learn from her stunning election victory in B.C."
Note that they can learn nothing themselves. They still know it all. Trust 'em!.
Not surprisingly, none of the lessons Christy Clark could have learned included anything like "ignore the horrible mainstream media like us, and our stupid polls." One Globe pundit did say "it's a rebuke of all the pundints [yessir, he said pundints] and pollsters who said she didn't have a chance…". Well yes. But that's a lesson for us and for you all, no?
Today the Globe's postmortem editorial ever so generously allowed "The media, too, have a role to play, by breaking out of preset, poll-driven narratives and doing their own legwork."
Oh "the media, too, have a roll to play…".  Golly. Ya think?
I've always said practically the only reason the socialist NDP even exist in this erstwhile free-market, freedom-loving, naturally and inherently individual pioneer-spirited and entrepreneurial-based capitalist country, is that the left-wing progressives  —  liberals, socialists, full-on communists who are systemically embedded within Canadian media  —  nurture them, and literally keep them alive. (Well, the media together with their comrades in academia). So yeah, I think "the media, too, has a role to play." That's what the people should learn, and learn well.
It's not "legwork" from the media which is lacking, as much as it is an egregious excess of left-wing advocacy. Learn that, people.
For my part, I will continue to call the socialist NDP "The You've Got To Be Kidding Party."  You should too.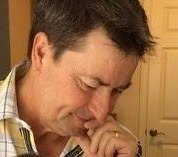 Latest posts by Joel Johannesen
(see all)