During this past Wednesday's oral argument in the Supreme Court global warming case of Massachusetts v. EPA, a seemingly perplexed Justice Antonin Scalia pointedly asked the Massachusetts assistant attorney general, "When is the predicted cataclysm?"
That's a question with more than a little irony this week – the end of the much dreaded hurricane (non-)season.
On May 22, the National Oceanic and Atmospheric Administration (NOAA) issued its "2006 Atlantic Hurricane Outlook," forecasting an "80 percent chance of an above-normal hurricane season, a 15 percent chance of a near-normal season, and only a 5 percent chance of a below-normal season." NOAA called for "a very active 2006 season, with 13-16 named storms, 8-10 hurricanes, and 4-6 major hurricanes."
NOAA based its forecast on "an expected continuation of conditions associated with the multi-decadal signal, which has favored above-normal Atlantic hurricane seasons since 1995. These conditions include considerably warmer that normal sea surface temperatures, lower wind shear, reduced sea level pressure, and a more conducive structure of the African easterly jet [stream]."
And NOAA was quite sure of upcoming calamitous storms. "The main uncertainty in this outlook is not whether the season will be above normal, but how much above normal it will be," the agency stated in the section of the report entitled, "Uncertainties in the Outlook."
NOAA's forecast prompted scary headlines on May 23, including: "Brutal string of hurricanes threatens U.S. once again," (Globe and Mail, Canada); "Coming hurricane season looks to be another tempestuous one (San Francisco Chronicle); "Hectic hurricane season predicted," (Charlotte Observer); and "U.S. braced for another battering by storms," (Financial Times, UK).
Though the predicted storms were slow to develop during the ensuing months, NOAA remained confident of an above-average hurricane season when it issued the "August 2006 Update to Atlantic Hurricane Season Outlook." NOAA continued to predict a 75 percent chance of an above-average season, a 20 percent chance of a near-normal season and only a 5 percent chance of a below-normal season, including 12-15 named storms, 7-9 hurricanes and 3-4 major hurricanes.
NOAA attributed the slight change in forecast due to three reasons: less conducive atmospheric and oceanic conditions; (2) unexpected change in rainfall patterns; and (3) the absence of upper-atmospheric conditions present during the hyperactive 2003-2005 hurricane seasons.
NOAA has yet to issue its final seasonal summary for 2006, but one thing is clear – NOAA's predictions for the 2006 hurricane season were way off. During the 2006 hurricane season there were only nine named-storms, five hurricanes, and two major hurricanes – none of which hit the U.S.
According to NOAA's own classification system, these numbers classify 2006 as a "below-normal" hurricane season – something NOAA gave only a 5 percent chance of happening.
How can so many smart folks be so wrong? What's the lesson to be learned from NOAA's big whiff? Could it possibly be that predicting weather and climatic events isn't so easy?
Consider NOAA's predictions for the 2006 hurricane season in the context of the manmade global warming hypothesis.
Despite the vast collective expertise of NOAA scientists, immense quantities of atmospheric and oceanic data, and unprecedented computing power, NOAA failed miserably in predicting weather events a mere six months into the future – and reiterated those same ill-conceived predictions at mid-season.
Yet global warming alarmists, including those at NOAA, expect us to unthinkingly buy into their dire forecasts of global warming – predictions that extend 100 years or more into the future. Forecasting global climate change decades into the future can only be described as orders of magnitude more complex than forecasting an imminent, six month-long hurricane season.
And let's not forget that the mathematical climate models used to forecast future global climate gloom-and-doom don't come close to matching up with historical climate change. How can we reasonably expect them to be predictors of the future climate change? Is it wise to spend trillions of dollars based on such predictions?
The point here is not that the "below-normal" 2006 hurricane season disproves the global warming hypothesis. It doesn't any more than the "above-normal" 2005 hurricane season proves the hypothesis.
What the 2006 hurricane season reveals is our – or in this case NOAA's ­– susceptibility to producing and relying on wildly wrong climate-related predictions. This failure should humble our rush to try modifying weather through economy-killing greenhouse gas regulation – not embolden it.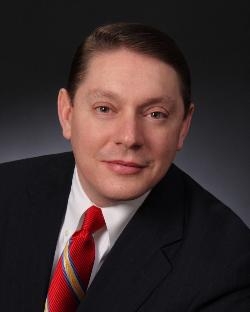 Latest posts by Steven Milloy
(see all)