OK that's a strained headline, but it just might be true. Gerry Schwartz of the Onex Corporation, who just inked a deal to buy Westjet from its shareholders, is a Liberal Party supporter. This, according to the Liberals' state-owned CBC division.
Schwartz is a high-profile major fundraiser for the Liberal Party of Canada…
Schwartz's wife, Heather Reisman, who owns Chapters/Indigo Books, also flies on the left wing of politics and possibly aircraft as well. Certainly her bookstores are left-wing-only. I've documented several instances where Indigo proudly displays or actively promotes liberal-leftist books, while at the same time hiding, under-ordering, or outright ignoring the existence of conservative books. Our former columnists including Barbara Kay have done so too (see the first column in the list below). Hopefully Westjet doesn't start taking advice on its in-flight reading material from Reisman. But I wouldn't be surprised.
"Assault on Reason" indeed: Liberalvision CTV "News" gratuitously pushes Gore's new book
We suggest flying with both wings. I'm not going to fly on an airline that flies with only a left wing.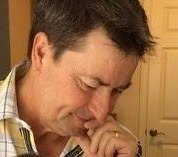 Latest posts by Joel Johannesen
(see all)