I thought I must be the only one who thought this, but no, there is one other Canadian who shares my concern. Read this:
"Canadians should be scandalized by the Liberals' fighter jet debacle"
— by Richard Shimooka

…All of this stems from the Liberal government's ill-conceived election promises on this file — specifically, that it would not buy the F-35 and would instead launch a competition that would select a less costly alternative, with guaranteed offsets. The sad truth about this promise is how utterly uninformed it really was. The F-35 is now cheaper than its competitors, and even by the Liberal government's revised draft requirements released last year, it was the best option available to meet Canada's military needs for the next 40 years. …
Yeah, this garbage is still going on. It's totally ridiculous. I first wrote about the Canadian government positioning itself to buy F-35s back in 2010. And that was after years of study. It's actually a national embarrassment, and yet that's not even half the danger in this scandal. Paging Justin Trudeau: it's the year 20 freaking 19 now.
Now, after all these years of the "progressives" moving backward, we're blowing a BILLION dollars buying some 40-year-old used Australian Air Force F-18s, which the Aussies are blowing off because like responsible adults who take pride in their nation, they're buying new F-35s. Betcha they thought it would be Azerbaijan or Ghana stepping up to buy them, not Canada.
This national security file — or more properly called the lack of national security file — has become one of the biggest Liberal Party scandals of all, hopefully jeopardizing that party for sure, but of actual importance, jeopardizing the whole of Canada. It's all due to their ignorance, arrogance, thinking they know it all, and just more liberals being liberals — playing their power politics no matter the cost to the nation. But the sad truth is that we'll never even recognize the real tragic consequences of this scandal until Canada is attacked, or there is a colossal natural disaster.
This gets hardly any attention from a media who I would bet my bottom dollar describes themselves as "proud Canadians." They couldn't possibly be.
I would have thought that with so many other of these "proud Canadians" haughtily claiming to be ever so superior to the Americans (based on utterly no fact), whom these Canadians never hesitate to bash and smear and mock at every possible opportunity as fat and stupid and awful, and "deplorable" too, there'd be a strong demand by those ever-so proud Canadians that our government does everything needed to absolutely ensure beyond any doubt that Canada could at least defend herself instead of relying on them, in the event of an attack or a disaster.
And let's make an important distinction here: the Canadians I'm talking about are predominantly positioned on Canada's political left, and the Liberal Party is fraught with this arrogant and smug anti-Americanism.
But this Canada should defend itself strategy instead of the let's rely on mommy strategy is simply not on the radar with these people — at all. Canada is now almost totally dependent on the USA, which in contradistinction actually exhibits its fierce, true pride, as exemplified by their unbeatable military among many other things. There, nothing will get away with threatening America. Here, Canada will not, can not, defend Canada, and hopefully, America will, but like whatevs.
Canada is a pajama boy, in a petulant child and mommy/daddy relationship with the USA. Liberal anti-American Canadians are totally fine with that. In fact, they seem to even go to idiotic and nationally embarrassing lengths to ensure that Canada is left defenseless and at the continued mercy of the USA, whom they hate. It does not compute.
Does the liberal-left have such a low level of pride in Canada that they figure it's not even worth defending?
As Richard Shimooka writes,
…It's a curious quirk about our politics: had this been any other policy area, it would be easy fodder for a scandal. However, when the government holds the security of Canadian citizens and the country's sovereignty in near-total disregard, the public barely raises an eyebrow. …
Time to take off the pajamas and put some big people's clothes on.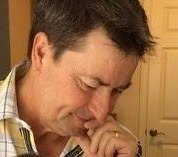 Latest posts by Joel Johannesen
(see all)