Here's an annual politically-incorrect favorite which I'll give you in two versions, neither of which is suitable for the young 'uns, or even for you, because of the swear word (no liberals, the swear word isn't "Christian", it starts with an "F" …no not "free enterprise"…. oh just listen to it. Actually it's so politically incorrect your liberal head might explode so just forget about it. And Merry F-ing Christmas to yas).
The first one is the televised bleeped-out version, and the second one is the unedited (but audio only) version. I haven't listened to either version of course because of the swear word.
Click the play arrow to watch.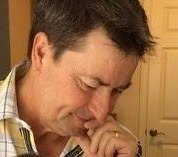 Latest posts by Joel Johannesen
(see all)