…to do some shopping. The shopping is way better south of the border. The selction is huge in comparison, and the prices are good. And it only takes a few minutes or so to get to the border from here.
We'll be checking out toaster ovens, clothes, and other things.
Gee, I sure hope they let me back into Canada without any hassles, otherwise I might be tempted to just stay there! Liberals keep demanding that I leave Canada, so they'd be thrilled. Unfortunately, the internet is globalized, and my work wouldn't change one iota—actually I might even be able to do better. Hmmm.
Anyway, I'll offer a full report when we return! Our trusty camera is coming!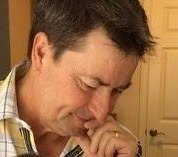 Latest posts by Joel Johannesen
(see all)