— Click to play the sound of crickets, err, liberals!
That's the sound of liberals and their the media as they blow right over the fact that once again, since becoming President, Barack Obama has done a complete 180 and swung around to President George W. Bush's right way of seeing things on the war on terror — or what the CBC calls the "so-called" war on terror.
• Barack Obama U-turn over military terror trials
· Tribunal Decision Angers Obama's Liberal Backers
· Obama revives terror tribunals, dismaying liberals
· Obama's Military Tribunals – Another Friday, another bow to Bush's antiterror legacy
Grownups do tend to see things more clearly.
Also see:
• Jan 8 2008: Obama: No warrantless wiretaps if you elect me
• Apr 7 2009: Obama Administration Defends Wiretaps
Also see:
• Apr 24 2009: Obama Administration to Release Detainee Abuse Photos
• May 13 2009: Obama seeks to block release of abuse photos
• May 14 2009: Obama defends abuse photos U-turn
• May 16 2009: Obama's reversal on abuse photos implies puzzle in U.S. anti-terror policy
Also see:
• May 5 2009: White House Declines to Release Photos of New York City Flyover
• May 6 2009: White House to Release Photo From New York Flyover
… or just listen to reason in the first place…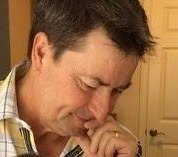 Latest posts by Joel Johannesen
(see all)