I'd like to see a detailed forensic audit of all this Big Government bull. And it is total bull.
I question the need for this "science" ship in the first place, but even if you accept its supposed urgency to our lives (and I can't imagine how you could, given how we're now staring down a $1.5 TRILLION debt), I'd like to see where every dollar is going. Who exactly is getting rich off this? I'd like to see the names. Because when you see numbers exploding like this, somebody is absorbing it, and it isn't you or me. I'd like to know who, exactly, is benefitting. I suspect politicians and big corporate elites. With numbers like this, and given that it's Big Government behind it all, it looks totally corrupt to me. It's just unbelievable.
"The cost of building an offshore science vessel for the federal government, originally set at $108 million, has jumped to almost $1 billion.
"The price tag for the project had been steadily climbing from $108 million in 2008 to $144 million in 2011 and then to $331 million, according to federal government figures.
"But on Feb. 18 the cost to taxpayers for the offshore oceanographic science vessel — or OSSV project — took its steepest jump yet with new figures showing it had climbed to $966.5 million.
"South Africa is constructing a similar oceanographic vessel with an ice-strengthened hull in a project with a budget of around $170 million…"
The article then foes on to remind us that other ship-building is going just as well as the "science" ship.
"The day before that audit is released, Parliamentary Budget Officer Yves Giroux will make public his study on the cost of another shipbuilding strategy program, the Canadian Surface Combatant. That project to buy 15 new warships has also skyrocketed in price.
"The Canadian Surface Combatant project would see the construction of Type 26 warships for the Royal Canadian Navy at Irving Shipbuilding on the east coast. The vessels will replace the current Halifax-class frigate fleet. However, the project has already faced delays and significant increases in cost, as the price tag climbed from an original $14-billion estimate to $26 billion and then to $70 billion."
Of course you could go through just about every Big Government project and find the same garbage.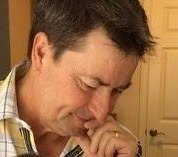 Latest posts by Joel Johannesen
(see all)