"In the rest of Canada, the Conservatives lead the Liberals 38 per cent to 36 per cent for the first time, although that is within the margin of error for the poll."
That's in paragraph 19 of the big story on the latest (released December 13/14) liberal CTV/Globe and Mail-commissioned poll by liberal pollster Strategic Council.
What they're talking about is that despite Ontario, if you simply remove the Quebec factor out of the poll, the Conservatives, nationally, are IN THE LEAD.
Wouldn't want to make too big an issue of that, now would we?
Paragraph 18 was: "'The Conservatives have more than doubled their support,' Woolstencroft said."
But you know, whatever.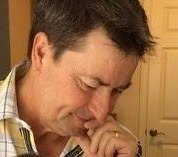 Latest posts by Joel Johannesen
(see all)