President-elect Barack Obama's plan to combat unemployment by creating 2.5 million public works jobs could only be loved by someone ignoring the economic and political realities of public works, alternative energy and the Greens.
"Rebuilding roads and bridges, wind farms and solar panels, fuel efficient cars and alternative energy technologies that can free us from our dependence on foreign oil and keep our economy competitive in the years ahead" is what Obama said he intends to accomplish.
It's true that road building can contribute to economic growth, but not like Obama seems to think. The road building boom of the 1950s and 1960s did boost U.S. economic growth, according to Federal Reserve economist John Fernald. But this was because mass expansion of the interstate road system facilitated growth-producing economic activity. While necessary for keeping traffic moving safely and smoothly, simply re-building roads and bridges doesn't spur commerce and, so, isn't a strategy for economic growth.
While appropriate expenditures on new roads can produce high economic returns, according to a 2002 study published by George Mason University transportation experts in Public Works Management Policy, this isn't what Obama is proposing. His reticence on new construction is likely due to his indebtedness to the Greens, who oppose new roads. The Natural Resources Defense Council testified before Congress last June, for example, that "footprints," or new and existing road construction, should be "minimized."
Moreover, capital spending on infrastructure doesn't seem to work fast enough in economic hard times. The U.S. has only "limited experience with capital spending as a countercyclical device" and "the results have been largely negative," according to the George Mason study. Capital expenditures on infrastructure take four to six quarters to implement because of the necessary planning, contract bidding and construction phasing.
The public works programs of the Great Depression, the historical event with which our current economic crisis is being compared, failed to stimulate the economy. As described in Jim Powell's book, FDR's Folly, the Civilian Conservation Corps spent $2 billion between 1933 and 1939 working in wilderness areas and parks planting trees, controlling tree diseases, and building paths, picnic areas and firefighting infrastructure.
Not only did the Public Works Administration only build roads, bridges, schools, dams and naval ships, it tended to employ architects, engineers and skilled workers rather than the unskilled people who needed work. Newspaper columnist Walter Lippman concluded that the PWA was "worse than a failure" when it came to jobs creation and economic stimulus.
Other New Deal infrastructure public works programs, including the Federal Emergency Relief Act, Civil Works Administration and the Works Progress Administration, "do not appear to have had the strong effect on productivity" in the areas where the money was spent, concluded National Bureau of Economic Research economists in 2001.
Then there are the Greens, who tend to oppose any sort of construction, even for so-called renewable energy projects. Prominent Greens such as Maryland Gov. Marvin O'Malley and Robert F. Kennedy Jr. have opposed wind farms as eyesores. Canadian Greens oppose a wind farm in British Columbia because it allegedly will "wipe out" migratory birds. A wind farm proposed for the Georgia coast cannot proceed without a multiyear study of its impacts on whale calving grounds. Green activists currently oppose dozens of applications for solar farms across more than 518,000 acres of public lands in the Southern California desert because of alleged concerns for tortoises, squirrels and other wildlife.
What about the fuel-efficient cars and alternative energy to which Obama referred? A Washington Post headline this week said it all, "Hybrid vehicles are popular, but making them profitable is a challenge." Batteries that add $8,000 to sticker prices and $7,500 tax credits that about one-half of Americans can't take advantage of because they don't earn enough money didn't make economic sense when gas cost $4; they make much less sense with $2 gas. Hybrid and plug-in cars may use less fuel, but they are light years away from economic efficiency. If the cars aren't cost-effective—which is the only reason to buy them—they won't be flying off the assembly line and won't be creating jobs in the flagging U.S. car industry.
One great green alternative energy hope is cellulosic ethanol, which uses biomass (like switchgrass) rather than food (like corn) as a feedstock. But there are no commercially viable cellulosic ethanol plants because the technology is expensive. The Department of Energy is spending $385 million to build six plants over the next four years in hopes of producing 130 million gallons of ethanol per year. The purpose is to show that the plants can be run profitably once their construction costs are covered by taxpayers.
But not only will these test plants be too small and not be built in time to provide economic stimulus, the long-term feasibility of cellulosic ethanol itself is questionable. Americans consume about 140 billion gallons of gasoline annually. Will the Greens—who oppose the 149 gasoline refineries now operating—really permit the construction of hundreds of cellulosic ethanol refineries that make greenhouse gas-producing fuels? And what about the environmental impacts of the plants themselves?
Finally, let's keep in mind that, for most of us, energy is an expense that we like to minimize. How does forcing consumers to buy expensive "green" energy contribute to economic recovery and growth?
If Obama wants to solve the economic crisis when he's president, he's going to have to promote policies that encourage real economic growth, rather than regurgitating green talking points that are a recipe for making a bad situation worse.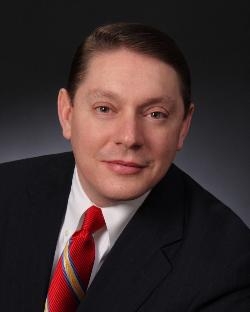 Latest posts by Steven Milloy
(see all)