I believe the reporter is Marieke Walsh (@MariekeWalsh) of the Globe and Mail.
This is how it's done right. Note that Walsh has previously caught my attention for asking tough questions (see below). I don't know what her politics are (and this is a good thing. No, a great thing), but I sure do like her tough, pertinent questions.
The reporter Walsh tweeted this about that, this morning:
Trudeau didn't mention China in any of his responses to Qs on China but he did link his approach to the need the procure personal protective equipment, and much of that comes from China #cdnpoli https://t.co/Q2DWtvsSZx

— Marieke Walsh (@MariekeWalsh) April 17, 2020
I've previously noted Marieke Walsh's reporting.
G&M reporter Marieke Walsh: Did you or any of your officials know that the U.S. would deport asylum seekers turned away at Canada's border when you struck the deal with the U.S. last week?

Trudeau: word salad.

G&M: That doesn't answer my question it was a yes or no question…

— Joel Johannesen (@JoelJohannesen) March 27, 2020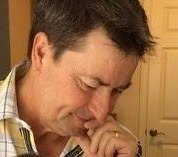 Latest posts by Joel Johannesen
(see all)