Hey remember all that blather – the liberal media's obviously faux outrage – over recent copyright policy remarks from the Harper Conservative government about political parties being able to use footage from TV newscasts for political campaigns? "Yeahhh…. never mind! Just kidding!" – apparently.
Today, Postmedia, owners of National Post and Vancouver Sun and most other newspapers, goes ahead and publishes, on their Canada.com web site, full audio recordings of every single song from Taylor Swift's new album, before it's even released, encouraging everybody to download them and thus join them in what sure seems like a pretty egregious copyright violation.
Hear Taylor Swift's new album 1989 right now
Taylor Swift's new album 1989 has leaked. Listen to it below.

…Now, thanks to some nefarious Swiftian pals, Canadians (and the rest of the world) can hear the pop star's new album before it's released in stores on October 27.
Wow. Holy hypocritical frauds!
They even admit the new Taylor Swift album was "leaked," and that the music was obtained by "nefarious" means.
So they plead guilty in advance. Hypocrisy aside, this is one weird legal strategy.
Did they pay for this? I don't think so! They would have to have paid for the entire album — all of every song is offered there by Postmedia, for free! And this is from a new album which hasn't even been released yet (Oct 27). So no, I really doubt Taylor Swift's people gave it away to Postmedia. So how is this not stealing an artist's copyrighted music for their own profit?
Kicker: at the bottom of the page?  "© Copyright – Postmedia News"
UPDATE
Minutes after I posted this, which I purposely did without any link to their site (just the screencaps, above), they have pulled the page. The link was:
http://o.canada.com/entertainment/music/hear-taylor-swifts-new-album-1989-right-now
Here's what readers get now, instead of apparently stolen Taylor Swift material: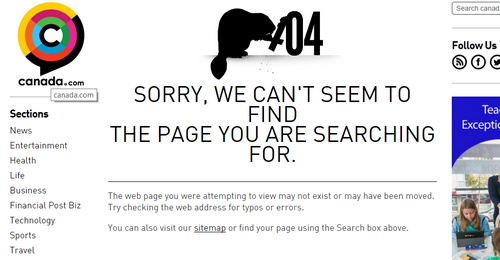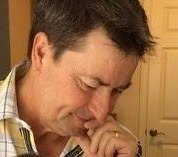 Latest posts by Joel Johannesen
(see all)