Apparently the Liberals refuse to go with the sub-amendments to the Speech From The Throne as proposed by Quebec's Bloc party members.
6:30 EDT this evening the vote will be held.
The Conservatives have said they plan to vote with the Bloc. That would make it close as all-be-get-out. The Speaker would have to break a tie, but one independent, former Conservative Chuck Cadman, could vote with the Conservatives and force the Liberal government to fall.
Story is developing!
UPDATE:
3:30 PDT
The Liberals will live another day.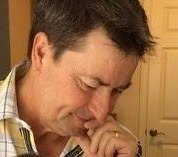 Latest posts by Joel Johannesen
(see all)