A brave Canadian sailor, Lieutenant Chris Saunders, a 32-year-old husband and father of two small children, died of his injuries Wednesday evening aboard a Canadian Navy submarine on Wednesday.
The submarine, the HMCS Chicoutimi, was one of three the Canadian government bought second-hand from the U.K. and was on its way from its place of purchase to Canada. It didn't make it past Ireland, where a fire broke out injuring several sailors.
The used subs have largely been described as decrepit rust buckets. The Liberals have slashed Canada's defence to the bone, and now spends less on defence than any other nation in NATO except Luxembourg.
Two other sailors are in serious condition.
Shame on our Liberal government.
God bless Lieutenant Chris Saunders and his family.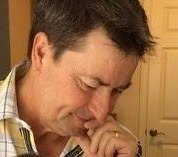 Latest posts by Joel Johannesen
(see all)