This radio interview is almost hard to listen to. Almost.
https://www.bbc.co.uk/sounds/play/m00057k4
The fun starts at about the 19-minute mark, gets eye-opening at 21-minutes, and goes on through about 25-minutes when they mostly mercifully just kind of move on.
Left-wing author Naomi Wolf, is a former political advisor to Al Gore and Bill Clinton. In 2011, she was arrested in New York during the Occupy Wall Street protests. She is the author of such tripe as Vagina: A New Biography.
She was on BBC radio to be interviewed about her latest tripe, called Outrages: Sex, Censorship, and the Criminalization of Love, available this week. It's not about boring old sex and love, it's about gay love, of course. Well gay sex and love in the Victorian era. And mostly, about their death sentences.
The host seemed to grasp the problem right from the get-go when doing simple pre-interview research. But he chose to ask her about it during the interview.
During the interview, host Matthew Sweet explained to Mzzz Wolf that the definition of "death recorded" — upon which her whole premise of her whole book was based, lamenting the "death sentence" of gay people, is actually a 19th-century English legal term she utterly misunderstood. "Death recorded" means the defendant was pardoned, rather than being issued a death sentence.
None of the people she lists in her book, Sweet said, was actually sentenced to death at all — they were pardoned. Let go. Wolf thought the term meant execution. Premised a whole book on it.
First, she was just silent. Stunned, I guess. It seems her whole book is crap. False. Fake news. "Oh well that's a really important thing to investigate… if there's further details to be added… and thanks you so much! …" — and such blather which is cringey and embarrassing. I'm only surprised she didn't go all liberal on him and call him a racist and leave.
She couldn't blame capitalism, the Brits, Trump, "homophobes," or anyone else, which is all she knows in all the world. She could only blame her confirmation bias, which was itself faulty. It's wonderful.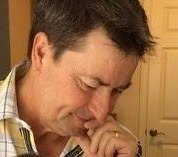 Latest posts by Joel Johannesen
(see all)