Environmental activists took a whack this week at Ford Motor Company CEO Bill Ford in a full-page ad in the New York Times.
Bill Ford ought to be embarrassed — not because the enviros ridiculed him, but because the ad demonstrates that his strategy of appeasing environmentalists is backfiring.
Featuring a weary-eyed Bill Ford pointing in opposite directions, the ad caption reads "When it comes to global warming, Ford can't have it both ways."
After Ford caved into pressure from left-wing activist investors and issued a report stating that it "views stabilization of greenhouse gases in the atmosphere and energy security as critical and related business issues that warrant precautionary, prudent and early action," the enviros thanked Ford in return by accusing his company of putting "more heat-trapping pollution into our skies each year than the entire country of Mexico"; continuing to "produce more global warming pollution on average than any other automaker"; continuing to make SUVs; and fighting a California law that would require a 30 percent reduction in automobile carbon dioxide emissions by 2016.
The enviros glibly conclude their ad by stating, "A healthy planet and a financially sound Ford won't be achieved until Ford offers a full fleet of cleaner and more innovative vehicles."
Eco-rhetoric aside, the reality is that Ford could shut down tomorrow and the planet would not be any "healthier" in terms of greenhouse gas emissions.
Ford's entire U.S. fleet of new and used cars and trucks is estimated to emit about 73 million metric tons of carbon dioxide per year — an inconsequential drop in the bucket compared to the estimated 207 billion metric tons of carbon dioxide released annually into the atmosphere by nature (200 billion tons) and man (7 billion tons).
As far as the Ford fleet out-emitting Mexico in terms of carbon dioxide, it's unclear how the enviros conclude that the Ford fleet's estimated 73 million tons of annual emissions exceeds Mexico's annual emissions which have been estimated by various sources as ranging from 100 million tons (U.S. Department of Energy) to more than 400 million tons (World Resources Institute).
Ford's fleet may produce slightly more carbon dioxide than other manufacturers' fleets, but that's largely a function of the mix of vehicles sold by the various manufacturers. SUV- and truck-heavy Ford, General Motors and Daimler Chrysler are expected to have slightly higher carbon dioxide emissions than the smaller car-oriented Honda, Nissan and Toyota.
Still none of this really means anything since we could stop all driving today (and all other human activity, for that matter), and it would not make a detectable difference in atmospheric levels of greenhouse gases or any ongoing climate change — a fact most recently acknowledged by the global warming alarmist World Resources Institute.
Criticizing Ford for selling SUVs is downright ridiculous — SUV popularity made Ford profitable and quadrupled its stock price between the mid-1980s and the late-1990s. But higher gas prices crippled SUV sales, made Ford unprofitable and drove Ford's stock price back down to mid-1980s levels.
In one of his "green" moments at the 2004 New York Auto Show, Bill Ford announced support for higher gas taxes to reduce fuel consumption. Two years later, he didn't get higher gas taxes, but he did get a similar result — higher gas prices that are wrecking his company.
Ford is right in fighting the California law requiring automakers to make special cars for Californians that emit less carbon dioxide. While the law may reduce carbon dioxide emissions by miniscule amounts, it will increase the cost of cars by thousands of dollars according to the Alliance of Automobile Manufacturers, the auto trade group suing to overturn the law.
What's odd about all this is that Bill Ford seems largely preoccupied with getting the Greens to like him and his company.
Ford views himself as an environmentalist and he chaired the company's Environmental and Public Policy Committee before becoming company chairman. He signed onto global warming alarmism as early as 2000 when he told a Greenpeace audience that, "I believe there is now more than enough evidence of climate change to warrant an immediate and comprehensive — but considered — response."
Ford supports various "green" groups including Business for Social Responsibility, World Resources Institute, Chicago Climate Exchange (where hot air is traded like it's a real commodity) and Ceres, a coalition of environmental activists and their institutional investor allies.
Ceres is sponsoring a conference on April 5-6 in Oakland, Calif. Much of the conference is dedicated to global warming hyperventilation. A conference panel entitled "Improving corporate disclosure on climate risk worldwide" features a Ford spokesman named Neil Golightly.
I imagine that Mr.Golightly may be required to defend the Ford report denounced in the enviro's New York Times ad since three of the ad's five sponsors — including the Rainforest Action Network, Sierra Club and the Global Exchange — are scheduled to participate in the conference.
Bill Ford ought to be the one on the spot at the Ceres conference, learning firsthand the lesson that the rest of the world learned during the 20th century — appeasement is a strategy doomed to failure.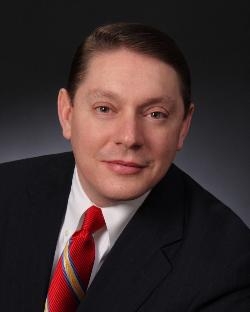 Latest posts by Steven Milloy
(see all)