Columnist Salim Mansur's picture appears on our Columnist banner twice today, not because he's doing a Doublemint Gum commercial for us, but because he pumped out two in a row.
In Doug Giles' weekly column today, he says "Someone pinch me, or get me some Jose Cuervo and a big doobie."
I could help him with the Cuervo. Pretty sure he's joking about the doobie.
Meanwhile Cinnamon Stillwell is clearly sober. She says "It was clear immediately after 9/11, if not before, that all terrorist groups, not simply al-Qaeda, must be fought if the civilized (as in democratic) world is to weather the storm." Of course as we know now thanks to the you've got to be kidding party convention, some in the left in Canada think Canada is one of the terrorist groups.
And Sheila Wray Gregoire always strikes the right chord. This week she's talking about her favorite subject: families. And that's always good.
There's others too of course but my fingers are tired from blogging so much yesterday! And apparently readers —especially the ones who never comment —need time to catch up and comment. Maybe I'll blog according to apparent "need", from now on!
In other news, General Jack told us today from his pulpit: "we're not a nation of war mongers". I did not know that.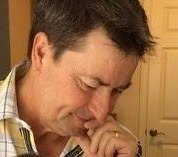 Latest posts by Joel Johannesen
(see all)