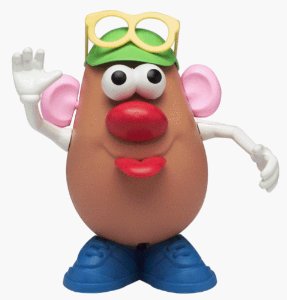 They said it was because his name sounds like potato in Mandarin ("tudou").
So cute. Brings to mind Mr. Potato Head. Which is funny because Justin Trudeau always brought that moniker to mind even before being officially renamed by the Chinese.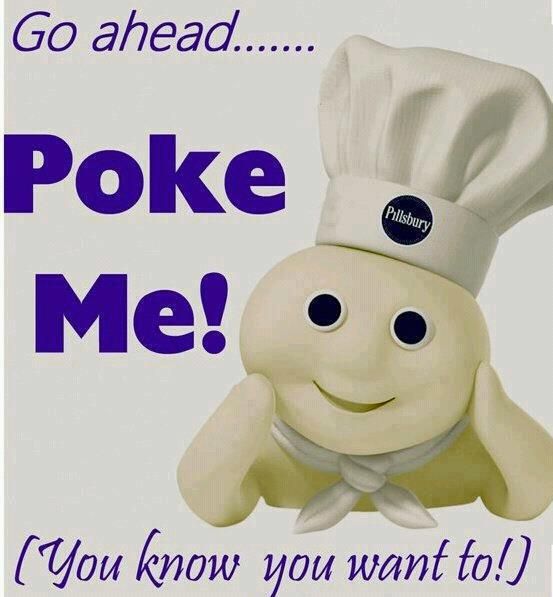 Here in Canada, Trudeau sounds like "true dough." Like he's real dough. So like the Dough Boy. Which is also appropriately emblematic.
SIDEBAR: Hey! here's a related item: APPLE IPHONE 7 SLOGAN IN HONG KONG: TRANSLATES TO 'THIS IS PENIS'…
But what do you call a prime minister who goes to China, where they have a terrible human rights record, and instead of firmly demanding changes, he equivocates and makes a weaksauce moral equivalency argument — an argument that only the dumbest of the Communist Chinese regime's sycophants would make about Canada as a counterargument?
"(I) talked about the challenges, but also talked about the fact that Canada is not immune to criticisms on human rights, either," he said during an on-stage interview during the event, hosted by the Canadian Chamber of Commerce in Hong Kong.

… He said he pointed out how a United Nations rapporteur put out a "scathing report" a few years ago on Canada's treatment of Indigenous Peoples, of missing and murdered aboriginal women and girls and other challenges.
I'm not sure you call this potatoes or dough. I think there's actually another word for this kind of thing. And it sounds like the english word for "total bullshit."
While Conservative Stephen Harper was PM, the liberals harangued him at every turn, demanding he take the firmest possible stand against China and their record. The Liberals and their media division were all about the human rights. They lived for it. It was their thing. Pretty much their only thing. Liberal Irwin Cotler, the Liberals' Critic for Rights and Freedoms and International Justice, wrote an op-ed as recently as the end of 2014: "Canada, Hold China Accountable For Its Suppression of Human Rights".
When Harper visited China at about that same time, Canadian Press wrote this up:
Eight years after a newly elected Harper vowed not to sell out to the "almighty dollar" in China, the prime minister said he's hardly let the Chinese off the hook despite inking an array of trade and currency deals worth as much as $2.5 billion over the weekend.

"You can rest assured that every single item that is important in the area of consular issues, human rights, governance, the rights of minorities — I have raised every single one of those," he [Harper] told the media shortly after meeting with Chinese President Xi Jinping.

"Those are things on which we will continue to follow up and have ongoing dialogue."

The case of Kevin and Julia Garratt is chief among those issues, Harper said after meetings at the majestic Great Hall of the People, located alongside Tiananmen Square, best known as the site of violent pro-democracy protests in 1989.

"That particular case is of significant concern to us, to Canadians, that's why I raised it," he said.

The Garratts, who have lived in China for 30 years, have been held without charges since August. Their detainment came just days after Canada accused the Chinese of spying on federal government agencies.

The couple's son, Simeon, said Sunday that he had feared the Canadian government wasn't putting enough pressure on the Chinese to release his parents. But later in the day, Simeon Garratt said those concerns had been assuaged after hearing from embassy officials.

"I am really glad with … the leadership role that Harper and I think the rest of the government has taken on my parents' case," he said in Beijing, where he travelled last week to time his visit to Harper's.

"I know they are doing the best to get my parents released and get this resolved."
I think I'll just call Trudeau useless.