This poll result is just shocking. Shocking I tell you. I mean after all, the Canadian liberal media, even more so than their counterparts in America, talk as much as possible about Hillary Rodham Clinton (only in positive, glowing terms, of course, because they heart her), and only slightly more than they talk about Barrack Hussein Obama—whom as we know they talk about in glowing "rock star" terms. Only their Justin Trudeau gets that kind of treatment here. (Well, him and their Prophet David Suzuki. And the "Green Guru".)
Every single Canadian knows about nearly all of the Democratic Party presidential candidates—sometimes more intimately than we'd like. And heck, by now, we know that they are…
the.
greatest.
people.
who were ever.
allowed.
to be.
born.
And by golly they're so "progressive".
Meanwhile, Canadians know nothing—nothing —about Republican candidates. Nothing. They can't name three, much less speak to what they're about. That's because Canada's liberal media never, ever, ever talk about Republicans, unless it's to link them to "war crimes". Or the "Christian right". Well actually they sometimes mention Rudy Giuliani—he's for abortion and gay marriage and has had multiple wives—yay!
So when the liberals' CTV and Globe and Mail paid their polling firm which is called something like Council for Liberal-Left Strategery, Vote-Getting, 'n Liberal Media's Verification of Message Effectiveness Council Outfit to do a poll on who they'd vote for if only they could, imagine my surprise when Canadians chose their girl, Hillary. Three to one over Giuliani! In third place: Obama. Next: John Edwards. At one precent, Mitt Romney. Yup: one percent of Canadians would vote for one of the most popular candidates in the United States. (On the other hand, the real second place—at 21%—went to the "don't know", "no answer", or "refuse to answer" group). Great poll.
My big shock is that Mitt Romney got any votes. How on earth did Canadians find out about Romney? Oh…. he's that damn Mormon. A worse-than-plain-Christian.
Their news release is an expression of Clintonian glee:
"Clearly the Clinton brand continues to hold a lot of luster in Canada,"says Tim Woolstencroft, Managing Partner of The Strategic Counsel. He later dissected the complicated poll for us dumbos: "A lot of Canadians would like to see another Clinton White House."
Ah. Well then.
He also mentioned that "She's as popular among Canadian Conservatives as she is among Canadian Liberals, and I think that says something about the kind of broad, personal appeal that the Clintons have managed to secure here in Canada."
Do you? Actually, I think that just verifies that the liberal media has "managed" news quite effectively here in Canada. And their agenda-driving is, I personally believe, what their Council for Liberal-left Strategery, Vote-Getting and Liberal Media Verification of Message Effectiveness (or whatever it's called) is designed to test.
Job well done by all of you.
By the way, as usual, they don't tell us what the question actually was. It could have been: "Since Hillary Clinton is so fantastic, would you vote for her instead of one of those neocons?"
(Hat tip to Frogg)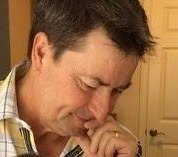 Latest posts by Joel Johannesen
(see all)