As reported today by Anne Schroeder Mullins on her Shenanigans blog at Politico.com, alluding to the big unions lobbying for passage of their card-check law:
The AFL-CIO is passing around these hard hats today to every office on Capitol Hill. Check out where they're made:

They are also passing around this cardboard hammer which says, "another bad corporate tool to beat down workers." Plus, there's a booklet detailing "the truth about the Employee Free Choice Act." (Card Check.) "Everyone should have the right to join the union," the group says when they drop the goodies off, according to sources. …
Apparently the union didn't want to buy those expensive American union-made hard hats for their propaganda.
I only bring this up because the union-owned and media-supported socialists from Canada's you've got to be kidding party, the NDP, recently made another stink (plus, they complained bitterly) about some Canadian flag pins being made in communist China, in lieu of cerebrally talking about, say, anything relevant or of value to anything or anybody whatsoever. The far-leftists were so (sort of ironically) incensed by their discovery of Made in China, they even featured a video on their web site, starring one of their stellar MPs, yelling about it — with props! — in the House of Commons, right smack in the middle of the grownups conducting the nations' business (and Liberals doing weird yell-y and finger-pointy things while smiling for TV cameras). I blogged about that just over a week ago.
QUICK STIR FRY QUESTION:
How come unionists and their socialist political parties never — even as a "collective" effort to avoid the semblance to evil capitalism —start businesses in which they make products here at home by their own union labor at their current rates of pay, using all union-made, "organic", "sustainable", "green", "carbon-free" raw materials, and with offices all fully staffed (I mean fully) by all-union staff, without laying folks off (ever!), while providing themselves with far-out pension plans and a dozen or two annual sick days and full medical, dental, acupuncture, and mental health days? And without leaving any "carbon footprint". And hire a perfectly multicultural workforce of equal numbers of men and women, all paid equally no matter what, plus provide Muslim prayer breaks and foot-baths. And allow people to wear what they want. And while paying all their corporate, federal, provincial, municipal, licensing, sales, and other taxes, on time of course. And file regular reports with all manner of government regulators and departments. And of course financially sponsor gay pride parades. I mean even just to prove they can make a go of it.
ANOTHER ONE (since this stuff digests so quickly):
Where is their own underwear made? I mean assuming (perhaps stridently) that they wear underwear. I mean let's reveal the Full Monty of their multi-faceted hypocrisy.
– READER EMAIL –
From: gord
Sent: Tuesday, June 23, 2009 8:23 PM
To: ProudToBeCanadian.ca
Subject: Quick Stir-Fry Question

Hi Joel;

Kudos and chuckles for your satirical "how come unionists….." article!

One error, though… in that of course the union bosses would allow us to wear whatever we'd want…

As one who has been bullied for 30 years by a major national union… If I were to wear "the union sucks", or "Stephen Harper is #1!", the union would be right on my tail harassing me about it and sending me home without pay.

Irony.

All the best,
Gord ____ in Kitchener.
Hey Gord,
You should wear a shirt saying "the union is the best!" and one saying "Jack Layton is #1!", and if they don't send you home without pay, then that means they approve of the exact opposite point of view and you can go ahead and wear shirts like the ones you mentioned (after burning the test models). And if I'm wrong, then things are exactly as I expected. You could then send your complaints to any Conservative MP, and expect exactly no response except possibly a $400,000 federal grant to a left-wing shirt producer for "stimulus" purposes, so they could "update their web site" (as they did in the case of the Toronto gay pride organizers).
Joel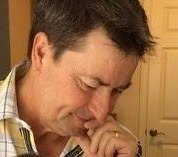 Latest posts by Joel Johannesen
(see all)