My favorite video blogger, as we all know, is RightHandGirl (Texas). More (including a vid) on her… in a subsequent post. She's currently entering her junior year in college and has been too busy to pump out new video after new video like before. And that's OK because she needs to prep for the Presidency (I'm thinking 2028).
Meantime, my very most favorite pastor from afar, and our columnist, Doug Giles (Florida), also puts out a fine video sermon which kind of slams you upside the head with vigor and common sense and humor and, of course that PTBC bite (and, he used the word "sheeple"
in this video, apropos my recent blog entry) . All churches should have at least one pastor like Doug Giles, I figure, to both increase attendance and get the right message out.
I've featured his vids before, but seeing as it's nearly Sunday as I write this, and I've been busy moving my mother-in-law, and catching up with my other life, and I haven't blogged yet today, I thought I'd serve you up one of his latest, right now.
As always, turn up the volume. Hopefully this player will work in your browser. If not try one of the links below.
· Click here to launch this in an external WMV player
· Need a Firefox plugin for Windows Media Video?
· Windows Media for a Mac?
· The Windows Media Video page
Quicktime version: http://www.clashradio.com/movies/3.30.2008.mov
Windows Media version: http://www.clashradio.com/movies/3.30.2008.wmv
Check out Doug Giles latest column here at PTBC: "Children of the Damned: When Third Graders Attack"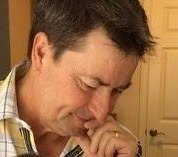 Latest posts by Joel Johannesen
(see all)