(Hat tip: Maureen)
Al-Jazeera was the channel that was unbanned by Canada's state-censor, the CRTC division of the Liberal Party, before Fox News Channel was. It was approved with restrictions attached. When the CRTC was reviewing the Fox News Channel application, the liberal geniuses at the CRTC division considered applying the same restrictions on Fox News Channel. They're both the same threat to Canada, dontcha know. Al-Jazeera was approved first. Then Fox News—without restrictions.
Al-Jazeera turns lens on Windsor

Trevor Wilhelm, Windsor Star
Published: Thursday, August 24, 2006

It was famous for relaying Osama bin Laden's terrorist threats to the world. Now, the Al-Jazeera news network has put a lens on Windsor, Ottawa and Montreal.

Al-Jazeera's English-language website ran a story and photo this month about a rally in Windsor of Lebanese-Canadians calling on the government to condemn Israel for bombing civilians in Lebanon.

Russell Merryman, Al-Jazeera's editor-in-chief for web and new media, said there will likely be more Canadian coverage as the network launches an English-language network later this year.

"One of our regular freelance writers lives in Windsor and knows Windsor has a large and viable Arab community," Merryman said from Al-Jazeera's newsroom in Doha, Qatar. "We wanted to highlight how the war has touched people at every level, right down to the smaller communities like Windsor. We're always looking for different angles."

Al-Jazeera, headquartered in Doha, was launched in 1996. In October 2001, it was the only foreign television broadcaster in Taliban-controlled Afghanistan during the war, according to its media package.

Later this year, it will launch the 24-hour English news channel Al-Jazeera International.

Merryman said Windsor freelancer Dina Ibrahim has also written about rallies in Montreal and issues from Ottawa, including the fact-finding mission to Lebanon of several MPs.

"We're trying to get an idea of what Arab communities are doing in more parts of the world," he said. "We've taken a wide view in that."

Viewers in those communities say they tune in because it offers the only reliable view of what's happening in the Middle East.

"It's more honest," said Alex Nalsi, 29, who came to Windsor from south Lebanon in 1993. […]
I don't know why they don't just watch the state-run Canadian media, the CBC. Or are they just dishonest Bush suck-ups to these people? I'm confused about this matter.
Here's some more reading about my take on the Al-Jazeera and Fox News debacle:
From July 15 2004 – Spider-Man Stupid! Now it's CRTC-Man! Allah Akbar!
From November 2004 – Liberal gov't elitists discuss Fox News Channel as if al-Jazeera
From November 2004 – Al-Jazeera coming at you in English, soon!
PTBC search results for "Al-Jazeera".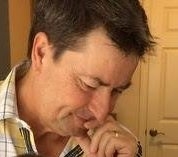 Latest posts by Joel Johannesen
(see all)