Last week's revelations that a South Korean stem cell researcher faked results that were touted in the journal Science might result in a most Dickensian Christmas Eve for editor-in-chief David Kennedy, who shouldn't be surprised if the ghost of Jacob Marley appears at his bedside warning of imminent visits by the Ghosts of Junk Science Past, Present and Future.
The Ghost of Junk Science Past might take Kennedy back to June 1996, when Science published a study by Tulane University researchers claiming that combinations of manmade chemicals, including pesticides and PCBs, were as much as 1,600 times more potent in disrupting normal hormonal processes than the chemicals were acting alone.
Kennedy would be reminded that Science not only published the study but touted it in the journal's news coverage and an editorial — enormous fanfare in a journal where the vast majority of studies are published without news or editorial notice.
Newspaper headlines from June 7, 1996, would flash in front of him, including the Washington Post's "Environmental Estrogens May Pose Greater Risk, Study Shows," the Associated Press' "Study: Harmful Effects of Pesticides Far More Potent When Mixed," and USA Today's "Pesticides, PCBs grow more harmful together."
Headlines would be followed by quotes from notable officials such as: "The new study is the strongest evidence to date that combinations of estrogenic chemicals may be potent enough to significantly increase the risk of breast cancer, prostate cancer, birth defects and other major health concerns," from then-Environmental Protection Administrator Carol Browner; and "These findings are astonishing. The policy implications are enormous about how we screen environmental chemicals for estrogen effects. It is a very high priority for us to address the implications of this," from then-EPA pesticide chief Lynn Goldman.
The Ghost of Junk Science Past would then guide Kennedy to the halls of Congress in time to see unanimous adoption of the Food Quality Protection Act of 1996 that included a mandate that the EPA regulate so-called "environmental estrogens" or "endocrine disrupters."
Kennedy would then witness the unraveling of the Tulane study. By the end of 1996, reports began appearing that other researchers could not replicate the Tulane results — replication of results being a fundamental part of sound scientific method. The Tulane study was retracted from publication in July 1997 when its authors acknowledged that they could not replicate their own results.
The culmination of the Tulane study implosion was a finding by the federal Office of Research Integrity in October 2001 that the researchers had "committed scientific misconduct by intentionally falsifying the research results published in the journal Science and by providing falsified and fabricated materials to investigating officials."
Waking in a cold sweat, Kennedy may then be visited by the Ghost of Christmas Present who will take him on a journey through Science's ongoing stem cell research fiasco, which began when the journal rushed to publish on its web site—four weeks ahead of its print publication—a study by South Korean researcher Dr. Woo Suk Hwang claiming to have created 11 colonies of human embryonic stem cells from adult skin cells.
The flashing headlines from May 19-20, 2005 will include Cox newspapers', "Stem Cell Researchers Report "Giant Step'", the Atlanta Journal-Constitution's, "S. Koreans Hail Stem Cell Breakthrough" and the Christian Science Monitor's "Stem-Cell Research Surges Ahead Of Lawmakers."
Kennedy will again be whisked to Capitol Hill where he will witness the May 23, 2005 vote in the House of Representatives to override President Bush's August 2001 limits on embryonic stem cell research, setting up Senate debate on the bill in 2006.
Then Kennedy will again witness a highly-touted Science study disintegrate.
Time-travelling through November and early-December, Kennedy will re-live the accusation that Hwang illegally obtained the human eggs used in his experiments and the subsequent discovery that erroneous data and images were published in Science.
Kennedy will relive his denial of the looming reality when he told the Washington Post (Dec. 6) that "There is no reason to believe at the moment that it is a problem that affects the scientific outcome of the paper," Kennedy said.
At a Dec. 16 media conference, Kennedy announced that Science received a request for retraction of the study from its lead authors. Moving on, Kennedy will see the Dec. 16 Times (UK) headline "I faked my cell research, admits cloning pioneer."
But Kennedy's rough night won't be over until a visit from the Ghost of Christmas Future.
After the spirit chastises him for Science's track record of sensationalizing studies that turn out to be based on faked data and that subsequently impact public policy, Kennedy will find himself standing together with the spirit in a graveyard, the Ghost's gnarled finger pointing to a headstone that has "Science" engraved on it.
"Spirit!" Kennedy will exclaim, "Hear me! Science isn't the journal it was. I will honor real science in my heart, and try to keep it all the year. I will no longer rush fake science to publication."
Should Kennedy keep this principle, of course, he will no longer be bothered by the Ghosts of Junk Science, but it will always be said of him that he knew how to keep science well.
A soundly scientific blessing for us, one and all.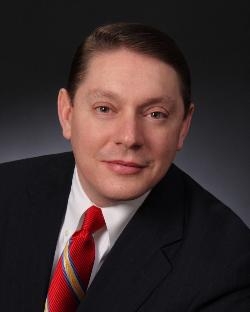 Latest posts by Steven Milloy
(see all)