The state-owned CBC division of the Liberal Party has reported on U.S. Democratic Party VP candidate Kamala Harris so much in the past few weeks, that you'd think Kamala Harris was running for the Liberal Party of Canada. Or their NDP wing. Or anything —in Canada.
Of course she's not running for any left-wing party in Canada (darn the luck, huh CTV?), but rather she was chosen by a Democratic presidential candidate (a white male at that. Oof!) to be his second-in-command as his VP candidate in the U.S. election — you know, the country the Canadian Left has a total hate-on for —but mostly when in reference to the current president, Donald Trump.
And the reporting on Harris is just delightful. She's golden (when she's not black, or South Asian). There are countless reports of Harris being "historic," and multiple reminders of "diversity" within the Democratic Party, and her importance what with all the "systemic racism" and "racial division" within our evil nations, and of how enlightened the Dems are. This, compared to what we are led to believe are the big bad Republican conservative racist white supremacist fascists of Donald Trump and his gun-shootin' racist covid-spreadin' yucky pro-freedom Russian collusiony supporters who are all white men.
Get this right though: the Canadian media have not forgotten about the Conservative Party of Canada and Leslyn Lewis. They are merely embarrassed and ashamed — maybe pissed off is the word — about this historic fact that is Leslyn Lewis, black conservative woman. They are merely burying her and her picture and her name and any of the great things she says, to the greatest extent possible.
I'm waiting for @CBCNews and @CTVNews to do the extensive reporting on @LeslynLewis's historic candidacy for #CPCLdr as they have done with Kamala Harris in the US. My guess is that if Lewis wasn't a Conservative, there would have been much more coverage. pic.twitter.com/fNy0PvFmF6

— Candice Bergen (@CandiceBergenMP) August 13, 2020
According to research by True North, there is upwards of a 500% difference of the mention of Harris over Lewis at the state-owned CBC.
Do non-Conservative Canadians (or any people anywhere in the world) even know who Leslyn Lewis is? I imagine the answer is an emphatic no. This is by careful design. This is CBC/CTV and the rest of the Canadian news media carefully, calculatingly, trying to advance the fortunes of those with whom they align politically, and hide by omission those with whom they wish to crush politically.
And they're doing so largely on the basis of the fact that Lewis is a Canadian, conservative, black, woman. They are utterly outraged that it's the Conservatives she chose to run for. Liberals hate conservative black women more than even conservative black men. They will thus crush Lewis — or try — on that basis alone.
This is a new thing, this intersectionality (a beloved term of the Left) of racism, sexism, and politics, and it's a disgusting thing coming as it does from a news media that purports to be honest, balanced, fair, and objective, and which they will contend — without evidence — is reporting to you in good faith.
500% more CBC headlines about Kamala Harris than Leslyn Lewis
You have to studiously avoid discussion of Canadian success story Leslyn Lewis, and all of her education, good ideas, and her much-needed down-to-earth manner, while at the same time in history purposely hype-up talk of the (at best) controversial and, according to Dems who failed to support her during her leadership race to the extent that she dropped out even before the first vote, the rather unpopular, rather phony, and notably American Kamala Harris —to get that kind of imbalance in reporting.
And when it's for nefarious, political reasons, it is called media or journalistic malfeasance or perfidy. Particularly so when it comes, as it does, from the state-owned, taxpayer-funded CBC, which is mandated to "be predominantly and distinctively Canadian, reflect Canada and its regions to national and regional audiences, while serving the special needs of those regions." Not that CTV, the Globe and Mail, Global, the Star, or any of the other of the liberals' media divisions are off the hook. They are all doing this together. Against you and your interests.
Luckily, you can help stop it.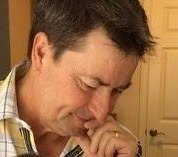 Latest posts by Joel Johannesen
(see all)