(Hat tip to conservativegal and her headline this AM)
This is one of the reasons liberals find the internet so pernicious. Stuff sticks around like bad liberal-left social programs. It's very hard to get rid of.
The Globe and Mail did some fancy digging (blogger-style!) and found some great stuff about the wives of the 17 Canadian terror suspects arrested recently. Good on them for this find.
Hateful chatter behind the veil

Key suspects' wives held radical views, Web postings reveal

OMAR EL AKKAD AND GREG MCARTHUR
From Thursday's Globe and Mail

MISSISSAUGA — When it came time to write up the premarital agreement between Zakaria Amara and Nada Farooq, Ms. Farooq briefly considered adding a clause that would allow her to ask for a divorce.

She said that Mr. Amara (now accused of being a leader of the alleged terror plot that led to the arrests of 17 Muslim men early this month) had to aspire to take part in jihad.

"[And] if he ever refuses a clear opportunity to leave for jihad, then i want the choice of divorce," she wrote in one of more than 6,000 Internet postings uncovered by The Globe and Mail.

Wives of four of the central figures arrested last month were among the most active on the website, sharing, among other things, their passion for holy war, disgust at virtually every aspect of non-Muslim society and a hatred of Canada. The posts were made on personal blogs belonging to both Mr. Amara and Ms. Farooq, as well as a semi-private forum founded by Ms. Farooq where dozens of teens in the Meadowvale Secondary School area chatted. The vast majority of the posts were made over a period of about 20 months, mostly in 2004, and the majority of those were made by the group's female members.

The tightly knit group of women who chatted with each other includes Mariya (the wife of alleged leader Fahim Ahmad), Nada (the wife of Mr. Amara, the alleged right-hand man) Nada's sister Rana (wife of suspect Ahmad Ghany), as well as Cheryfa MacAulay Jamal (the Muslim convert from Cape Breton, N.S. who married the oldest suspect, 43-year-old Qayyum Abdul Jamal). The women's husbands are part of a core group of seven charged with the most severe crimes—plotting to detonate truck bombs against the Toronto Stock Exchange, a Canadian Forces target, and the Toronto offices of the Canadian Security Intelligence Service.

The women were bound by the same social, political and ideological aims. They organized "sisters-only" swimming days and held fundraisers for the notorious al-Qaeda-linked Khadr family. With the exception of the occasional Urdu or Arabic word or phrase, their posts are exclusively in English.

After their husbands were arrested, most of the women refused to tell their stories to the media; reached at her home in Mississauga, Ms. Farooq would not comment on her posts.

[…] Ms. Farooq's hatred for the country is palpable. She hardly ever calls Canada by its name, rather repeatedly referring to it as "this filthy country." It's a sentiment shared by many of her friends, one of whom states that the laws of the country are irrelevant because they are not the laws of God.

In late April of 2004, a poster asks the forum members to share their impressions of what makes Canada unique. Nada's answer is straightforward.

"Who cares? We hate Canada."

[…]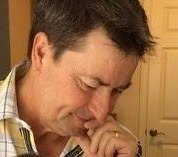 Latest posts by Joel Johannesen
(see all)