Canadian governments have, for decades, failed to notice. The media too. Or have they?
No that's just a waste of valuable time. Let's just start over: Governments, the media, have not failed to notice. They've failed to act. They're not acting because they've chosen not to. The question is why. Read through and you'll see where an normal honest citizen answers succinctly and perfectly with one word.
Normals have noticed the problem and have been acting for years.
Global News, August 26, 2018 —
…Birth tourism has received criticism in the past, with a petition started in March by a Vancouver resident urging the government to end the policy, claiming that people were taking advantage of the policy to receive Canada's benefits. …
In case you didn't know, these Canadian residents are then called "racists" by the liberal-leftists, who alternate between the word "racist" and the word "hate" in "conversations" with them. It's totally false and utterly moronic on every level, but that's what passes for serious conversation amongst today's "progressive" liberal-left set.
So many Chinese and other nationalities use Canada as if it's a bank run by stupids, from which they can basically withdraw Canadian taxpayer dollars for their own personal advantage — without even having an account; and/or use Canada like a doormat, or a toilet. (These points are well known to liberal politicians in government, and to the media. I typed it out just to amuse at being slammed for "hate" by morons in emails.)
Vancouver Sun, May 19, 2019 —
Ads promote Canada's benefits to would-be birth tourists: 'Go to Canada to vacation and give birth to a child'

Ads urging women to come to Canada to give birth tout the value of providing their child with Canadian citizenship.

"Go to Canada to vacation and give birth to a child," says one online ad targeting Mainland Chinese mothers. "U.S. rejected your visa? No problem! In fact, Canada is better!"
Question: How come if the U.S. rejected a Chinese visa, there'd be even the most remote chance they'd be able to enter Canada? "No problem!" the ad says. And by "better," they clearly mean "suckers."
Ads tell women that going to Canada for automatic citizenship is a "gift" for their babies since their children will be able to get free education, cheap university tuition and student loans, according to translations provided by  [BC opposition to NDP] Liberal MLA Jas Johal and verified by Postmedia.
When you take cash, basically, from Canadians in this manner, thus saving the Chinese family from these expenses, it is not a "gift," it's "theft." I guess China doesn't have any "truth in advertising laws," among their many other problems.
Under Canadian law, a child born in this country is entitled to Canadian citizenship. …
…Which is an insane law as it is written, and everybody knows it.
Ads tout monthly government subsidies, Canadians' visa-free entry to 200 countries, unemployment benefits, and that "Canadian passports mean immigration to the U.S.," Johal said.
Subsidies. Unemployment. Free stuff. From Canadians. Yummy. But moreover, the ultimate goal is "immigration to the U.S.", where they would really have liked to have gone in the first place but for the fact the U.S. rejected them and Canada let them in? I am pissed as a Canadian. Imagine how Americans must see this.
… Johal said the latest numbers of births by non-residents, reported by Postmedia, are a wake-up call to all levels of government. There was a 24 per cent increase in births by non-resident mothers in B.C., to 837 babies in 2017-18.
This kind of exponential population growth is how the Chinese population exploded in China. But at a billion and a half, they are pretty full now…
The provincial NDP health minister, when asked about it by BC Liberal Johal, had a solid answer that leaves no room for ambiguity and firmly established his grave concern:
"I don't agree with it. I don't support it," Dix stated. But it's an issue, he said, that comes under federal jurisdiction since it's a citizenship and immigration matter.

"I mean it's time, if they want to act, that they should act," he said of the federal Liberals. "Or alternatively, say they don't want to act."
Fearsome. Powerful. Bold. Way to take a stand. Way to get things done. Possible campaign slogan: Vote for Dix! Don't Give Two Shix!
Hilariously, despite Dix's hard-ass outrage in which he says he disagrees with it, but, like, whatevs, his federal NDP sisters are absolutely for birth tourism and anchor babies. When the Conservative Party of Canada voted to end birth tourism at their 2018 policy convention, NDP leader Singh breathlessly tweeted his outrage with this snear: "…The NDP unequivocally condemns the division & hate being peddled by @AndrewScheer & the CPC."
"Hate." See? Those progressives are nothing if not predictable! And useful to talk to!
#CPC18 delegates voted in favour of ending birthright citizenship for children born in Canada unless one parent is Canadian or a permanent resident. Even Trump has resisted this idea. The NDP unequivocally condemns the division & hate being peddled by @AndrewScheer & the CPC.

— Jagmeet Singh (@theJagmeetSingh) August 25, 2018
(Aside from being wrong, insulting, and really just immature by whipping out his "hate" word at a huge group of people with whom he disagrees like a baby might do, Singh is also ignorant on Trump. See "How Trump Can Scale Back Birthright Citizenship Without Congress," and "Trump Is Right – Ending Birthright Citizenship Is Constitutional.")
But as so often happens, normals put paid to the obviously useless government's idiotic spin, confusion, disagreements, divisions, obfuscation and total indifference (or worse), to say nothing of the media's almost total disinterest in the subject until it was brought up by the normals over the years. Poignant reader comments on the Sun article this week:
S Brown
3 days ago
as quickly as government can implement a new tax or a law against Tax payers, why can't government shut loop holes like this one as quickly?

JC
2 days ago
Reply to @S Brown: Complicity.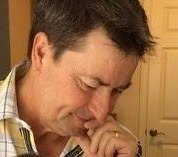 Latest posts by Joel Johannesen
(see all)