Daybreak Insider — Reminiscent of the state-owned CBC's Rosemarie Barton's recent childish, excited tweet exclaiming that the state beat the citizens yay!, Daybreak Insider today features the story of Democratic Virginia Governor, in what I call a political form of a nip slip. Or for Canadians who don't know what that means, think of the Liberals' infamous "beer and popcorn" slip, wherein one of them said the quiet part out loud, and revealed that they — the elitist big government know-it-alls — know how to spend YOUR money better than you do, and, in fact, if they let you keep the money you earned instead of taxing it away from you, you'll likely just blow it on… beer and popcorn (this goes back to a 2005 post!). Today, it's this:
Virginia Governor: Parents Have No Business in What Schools Teach
During Tuesday's Debate, Terry McAuliffe said "I don't think parents should be telling schools what they should teach." His challenger, Glenn Youngkin, said parents should be more involved (Fox News). From Hugh Hewitt: Terry McAuliffe exiling parents from control of curriculum and his pandering to teachers union is an enormous unforced error (Twitter). From Ryan T. Anderson: Parents have the primary responsibility for and authority over the education of their kids. Schools should be accountable to parents. And public schools to citizens. Of course parents/citizens should be telling schools what they should teach (

Twitter

).
The government is the boss of you in North Korea. Cuba. China. Venezuela. Perhaps even Russia. But not in the USA. (And no, not in Canada either.)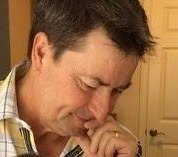 Latest posts by Joel Johannesen
(see all)