Just poking a little fun at the very good Robert Fife, a seasoned and well-respected reporter at CTV News.
Watch our li'l video. It's one minute and 4 seconds.
Ignatieff is, well, unproven.
Want to link to this? Here's the link to this blog entry.
By the way, fill-in host Dave Rutherford is doing a bang-up job while Mike Duffy is recovering from his heart surgery. Watch the Mike Duffy show on CTV Newsnet at 2:00 and 5:00 Eastern on CTV Newsnet.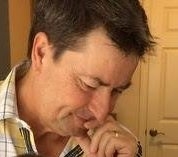 Latest posts by Joel Johannesen
(see all)