It's pretty startling. A quarter million jobs added in the U.S. despite its strong China trade stance, and, according to CNN, "Adding to the positive story, 335,000 people entered the labor force in June — substantially more than usual"; versus a drop of 2,200 jobs in Canada despite all those new immigrants. According to my calculations, there were about 27,083 new immigrants to Canada last month.
Globe and Mail added these data about Canada's June report:
The number of people who identified themselves as self-employed dropped by 41,400.
That's a shocking number to me. It does not bode well for Canada. And you have to ask why this has happened. Start at Canada Revenue Agency and various regulatory bodies.
The factory sector shed 32,800 jobs in June with the bulk of the losses in manufacturing.
More bad news for middle class Canadians.
The services sector added 30,600 jobs last month following a surge of new positions created in health care and social assistance.
The idea that "social assistance" is a growth sector in this country is really dismal. I mean because it's not North Korea or Venezuela.
Will reporters ask Trudeau or any Liberals about this today? Yeah. Just kidding.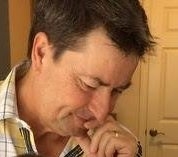 Latest posts by Joel Johannesen
(see all)