Making a clown show of our nation, the man who is allegedly prime minister, Justin Trudeau, Liberal, has deigned from on high (and by on high, I mean I'm not altogether sure that he isn't, in fact, high), that it might be permissible to raise the flag — almost like we're a mature, grown-up nation of adults — just in time for Remembrance Day when they can thus be lowered again to half-mast as they have been since May 30 on his clown orders.
The notion that by doing this we could suddenly appear as a mature, grown-up nation of serious adults again is, alas, ridiculous in and of itself, of course, but let's be real: we're no longer a serious nation, at least not from on high. So this is par for the course, or the circus if you will. This is what despotic third-world nations do all the time.


The government will raise the Maple Leaf on federal buildings in time for them to be lowered to half-mast to honour Canada's war dead on Remembrance Day, according to a senior Liberal source.
https://nationalpost.com/news/politics/canadian-flags-on-federal-buildings-to-be-raised-next-week-government-source
Trudeau's orders have had it that flags be flown at half-mast — since May 30 — to recognize the unmarked graves of indigenous people. Our flag hasn't been raised since then.
Are you shamed enough yet?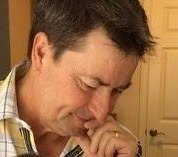 Latest posts by Joel Johannesen
(see all)